The Pimm's Royale Recipe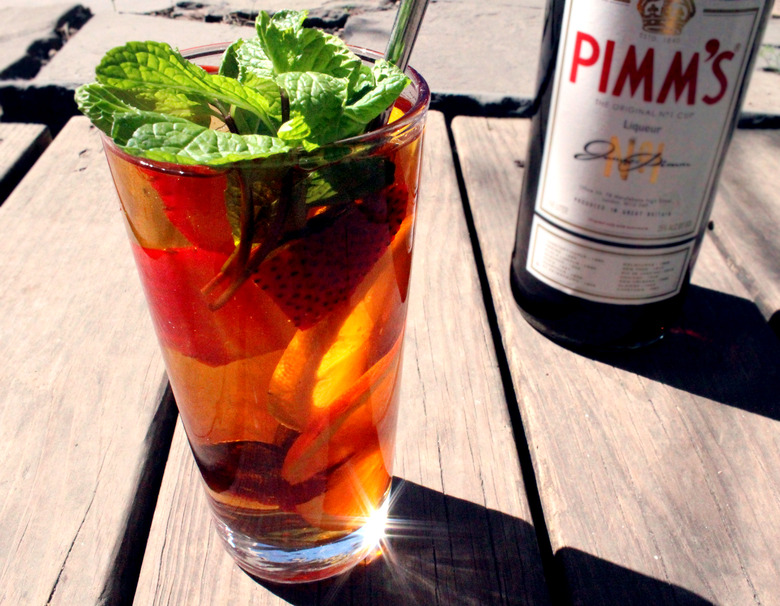 If there's one thing we can all appreciate, it's a sure bet. As spring starts to bloom, I'm reminded that soon socializing won't need to be relegated to cozy candlelit bars. With the prospect of barbecues and large backyard parties, drinking naturally leans toward being as uncomplicated and refreshing as possible—which is the main reason to consider a time-tested Brit favorite, the Pimm's fruit cup.
While many have heard of Pimm's, and likely had a cup or two during brunch, many are still unaware of just what it is. Pimm's, invented in 1840 by a London oyster bar owner, originally served as a healthful digestive aid with its mixture of quinine (as found in tonic), herbs and citrus—with gin as the base. Other versions (No. 2 through 6) of Pimm's were based in brandy, whiskey, or vodka, but the No. 1 recipe is what has stuck through the years. Though this dark colored spirit is somewhat mysterious on first glance, it's low alcohol percentage (25%) makes it an easy choice for creating quick pitchers full of crowd-pleasing refreshment, best served with a variety of fruits and ginger ale in the glass.
By virtue of its British origin, Pimm's could already be considered rather fancy, but we'll go one step farther in this cocktail by adding Champagne, hence the name "Royale". Get out the croquet set, assuming you don't have your own Polo field, and take comfort in the fact that good drinking is often best accomplished through the people you can enjoy it with, no matter how simple the drink.
The Pimm's Royale Recipe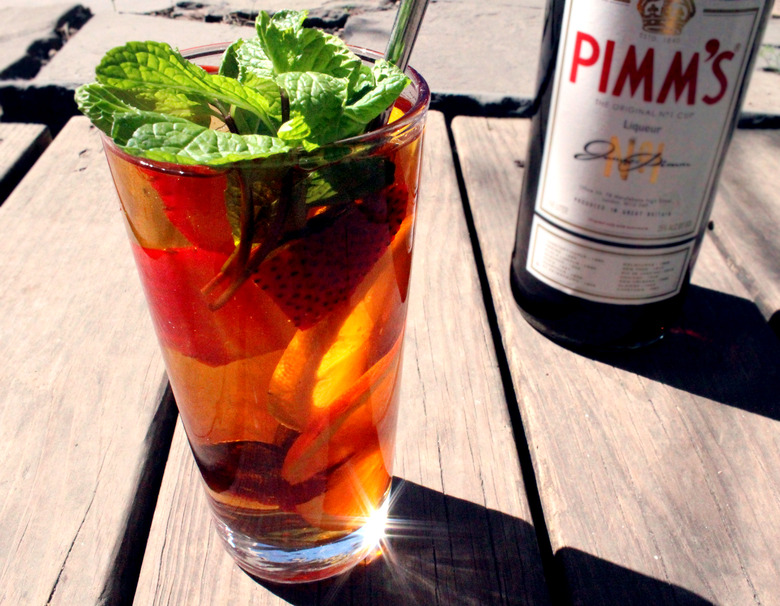 Ingredients
1 1/2 ounces Pimm's No. 1
3 ounces Brut Champagne or Cava
cucumber
Orange
strawberry
mint garnish
Directions
Combine Pimm's, fruits, and cucumber into a glass. Muddle gently, if desired.
Add ice and top with Champagne.