The Perfect Basic Tabbouleh Recipe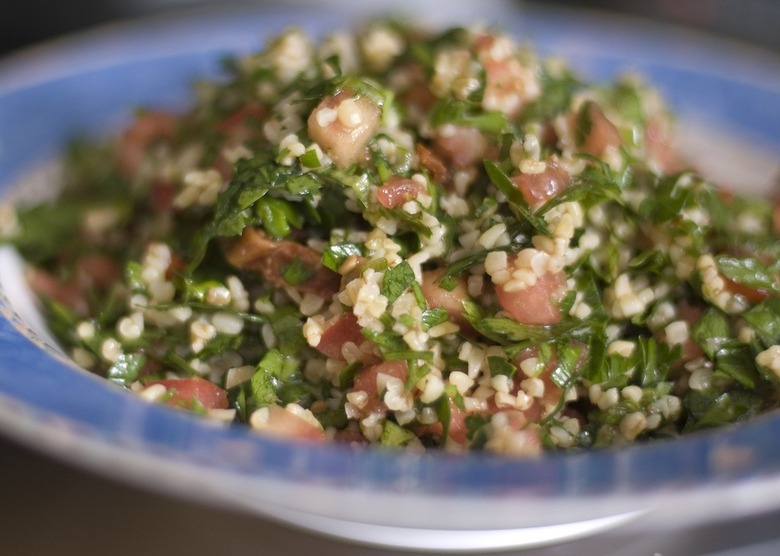 Trying to eat healthier but running out of options? Tabbouleh is a Middle Eastern salad that has surprising versatility. You can make it ahead and bring it for lunch with a side of fresh pita bread, use it as a salad appetizer with dinner, or use it to add a lemon-y zing to a burger or sandwich.
The bulgur wheat at this tabbouleh recipe's core is one of the best things that you can put in your body—it's linked to everything from cancer prevention to slashing the risk of heart disease. Also good for you? The simple fresh herb that powers tabbouleh is our old frenemy, parsley, which moves from the side of your plate as a sorry decoration to center stage.
The Perfect Basic Tabbouleh Recipe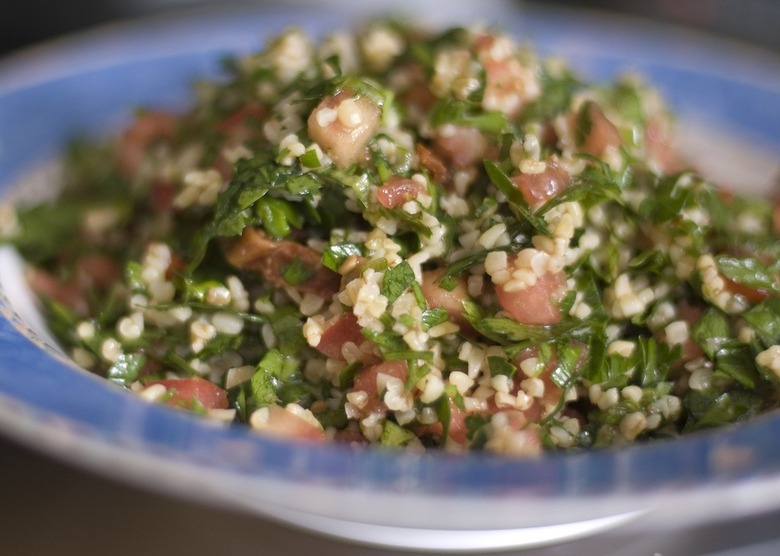 Ingredients
3/4 cup bulgur wheat
3 tablespoons extra virgin olive oil
2 cups parsley
1 cup mint
2 medium tomatoes
1 cup cucumber
1/4 cup, plus 1 tablespoon lemon juice
1/2 teaspoon cumin
1 teaspoon salt
1/2 teaspoon pepper
Directions
Pour approximately 2 cups of boiling water over the bulgar and cover. Walk away and just let stand for 25 minutes. 
Drain excess water from the bulgar by gently pressing the grains in a strainer. Allow to cool. Pour into a bowl and fluff with a fork.
Toss bulgur with remaining ingredients. Cover and place in refrigerator for a minimum of 4 hours. It's even better if you wait to serve until the following day.