The Eastern Smash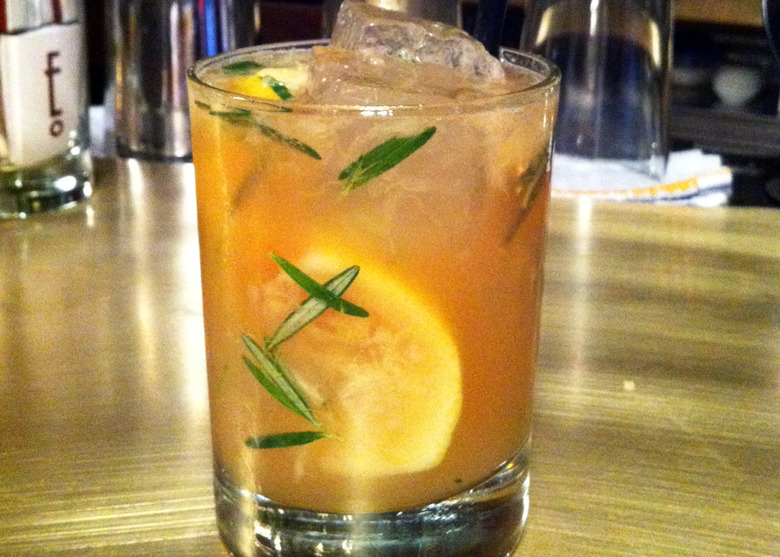 The Eastern Smash
Way before you had heard of HBO's Boardwalk Empire or decided that your new drink of choice was a sidecar, Employees Only in the West Village was mixing up deluxe prohibition-era cocktails. We've got our hands on their latest concoction: The Eastern Smash.
Employees' principal bartender, Dev Johnson, took Bombay Sapphire's newest gin — Bombay Sapphire East — and added rosemary to the mix in order to highlight the gin's exotic flavor profile. He explains, "The rosemary plays nicely with the black pepper and lemongrass, while the bitters open those flavors." Add a splash of soda and say hello to your new favorite drink.
The Eastern Smash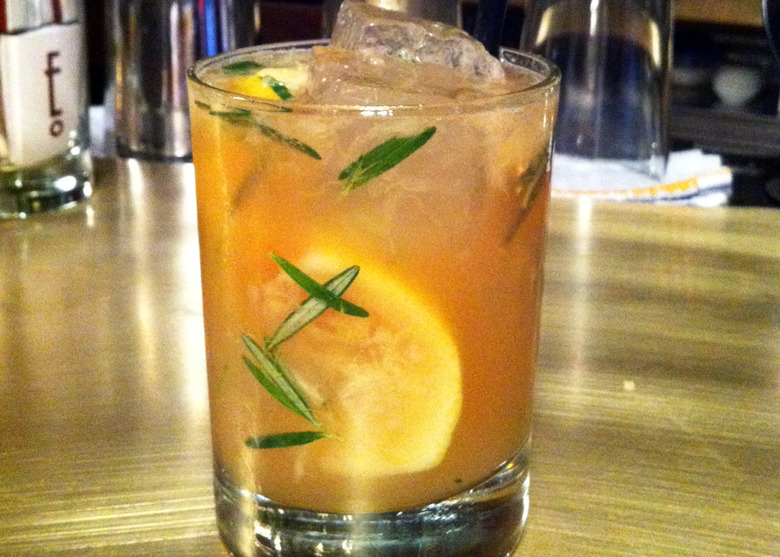 Ingredients
2 ounces Bombay Sapphire East
3/4 ounces simple syrup (1:1)
1/2 ounce fresh lemon juice
2 wedges of a quartered lemon
The leaves of a 4-inch sprig of rosemary
dash of Angostura bitters
splash of soda
Directions
Remove the leaves from the stalk of rosemary, then muddle the rosemary leaves and the lemons in a mixing glass. 
Add Bombay Sapphire East, fresh lemon juice, simple syrup and bitters to the mixing glass. Add ice and shake vigorously. 
Pour the contents into a rocks glass and splash with soda.