The Dead Rabbit's 'Benecia Boy' Cocktail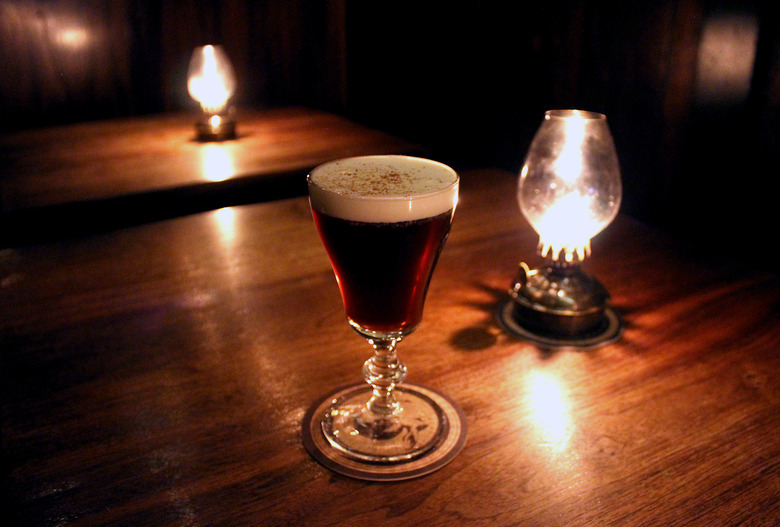 The Irish Coffee, just like Irish whiskey itself, has seen both its heyday, its near-demise and now, perhaps, its triumphant return. As the story goes, Irish coffee was originally created in the early 1940s at an Irish airport for road-weary patrons, then discovered by a journalist who brought the recipe to San Francisco, where it became an instant hit.
Over the years, this drink may have seen a few less-than-desirable iterations as it traveled the world over, but certainly not at The Dead Rabbit in Lower Manhattan, where the Irish coffee appears as the Benecia Boy cocktail, utilizing the largely pot still-variety Powers Gold Label Irish whiskey to provide a rich, full flavor that cuts through the hot brewed coffee and heavy cream. Pot stills are what helped make Irish Whiskey famous for their quality in the late 1800s, so it's a fitting upgrade over blended whiskey.
With the return of colder weather, ending the night with this extra bit of bravery and clarity for the journey home is a must. Albeit, historically, many would have started their day with this kind of drink. Simple as it may be, The Dead Rabbit's homage to this "travelers cocktail" — not to mention the venue's intricate and award-winning menu as a whole — reminds us why Irish whiskey is finally making its well-deserved return to our glasses. Enjoy.
The Dead Rabbit's 'Benecia Boy' Cocktail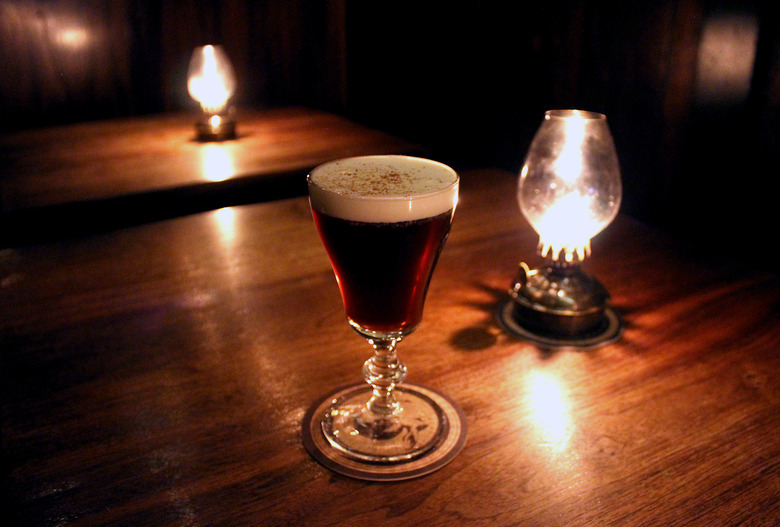 Ingredients
1 1/2 ounces Powers Gold Label Irish Whiskey
4 ounces Brewed coffee
1/2 ounce Demerara 2:1 syrup
heavy cream
nutmeg
Directions
Pre-warm a sour glass with very hot water, then empty.
Combine hot coffee, whiskey and demerara sugar mixture into hot glass and stir briefly.
Top with a cream float by pouring gently over a spoon or from the side of the glass.
Garnish with a dusting of nutmeg.
Strawberry Army Navy Cocktail
Heads & Tails Cocktail
Blood And Sand 2.0 Cocktail