The Crusade Punch Recipe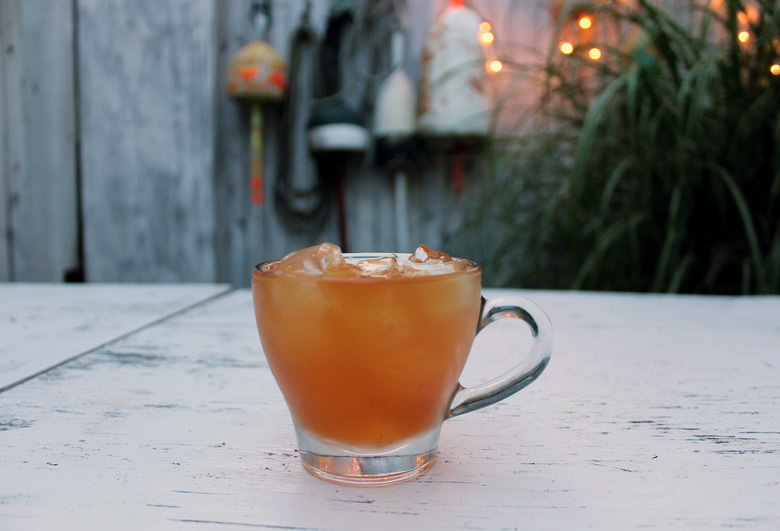 We may receive a commission on purchases made from links.
Punches, which could be credited as being the Founding Fathers to the cocktails we know today, were an American fixture that kept us cool through warmer months some 200 years ago. Despite their usefulness, the popularity of punches has seen only a mild resurgence in recent years compared to that of craft cocktails. But when it comes to serving large groups, nothing compares to the ease of whipping up a boozy punch; it's just a matter of knowing the right technique.
At The Drink in Brooklyn, all of the bar's 10 original drinks are punches, which is a rare sight. One of first to appear on the menu and also the most traditional in approach is The Crusade, which combines Old Monk – a dark rum from India with vanilla notes – along with lemon, tea, herbal syrups and bitters for a delicious chilled summer concoction that balances booziness with sour, sweet and herbal flavors. Rum is a very common spirit in punches, though one could also use gin, whiskey or tequila.
For those looking to learn more about punches and how they're built, undoubtedly the best source is cocktail historian David Wondrich's book Punch: The Delights (and Dangers) of the Flowing Bowl, or try making one yourself to get a feel for how simple and effective punches can be for serving en masse. Understandably, dumping entire bottles of liquor into a bowl with citrus and sugar might seem extreme at first, but take comfort in remembering it's the drinking equivalent of throwing a large steak on the grill and that your guests will love you for it.
The Crusade Punch Recipe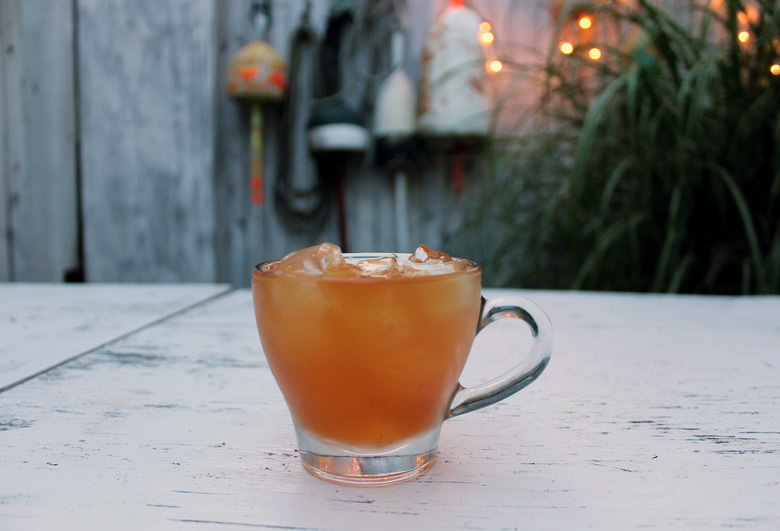 Ingredients
10 ounces Old Monk Rum
7 ounces fresh squeezed lemon juice
7 ounces Crusade syrup (see below)
7 ounces water
10 dashes Angostura bitters
Directions
Brew a blend of Rooibos and Earl Grey tea with a small amount of peppermint, clove, pink peppercorn and allspice added in.
Once brewed, strain off excess herbs and make a syrup by adding equal parts sugar to the tea mixture. Keep refrigerated for future use.
Combine ingredients in a 1-gallon punch bowl and stir well.
Add several large ice cubes and lemon slices as a garnish in the bowl.
Serve over ice in small 3-to 4-ounce portions. No garnish required.
Chester's Rum Punch Recipe
Easy Spiked Punch Recipe
Fraternité Punch Recipe