Thanksgiving Table: Basil Cranberry Sauce Recipe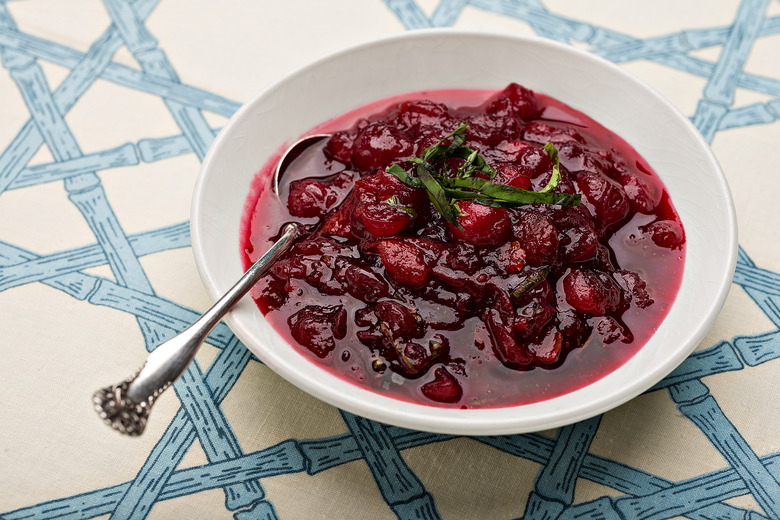 Spruce up the typical cranberry sauce with some basil. (Photo: Mark Shaw.
One of the best parts of cranberry sauce is how simple it is to make and spruce up according to your taste. This year, I swapped spices for herbs and spiked my cranberry sauce with fresh basil — the sweet herbal flavor compliments the cranberries' tartness.
You can reduce the sauce to achieve a smoother consistency, but I like my cranberry sauce chunky with little exploding bubbles of sweet, tangy fruitiness. You know, unless you think turkey's texture is perfect by itself and needs no further enhancement.
Thanksgiving Table: Basil Cranberry Sauce Recipe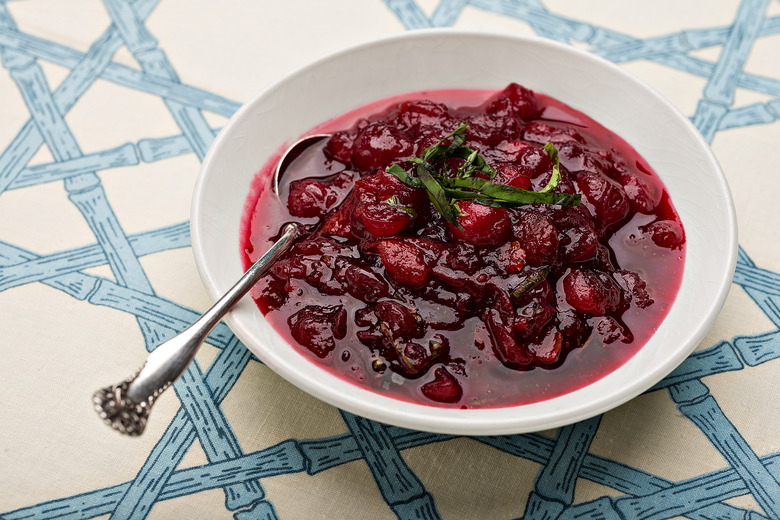 Ingredients
1 cup sugar
1 cup water
1 12-ounce bag fresh cranberries
1 small handful basil leaves
pinch of kosher salt
1/4 cup freshly squeezed orange juice
1 large piece Orange peel
Directions
Bring sugar and water to a boil in a medium saucepan.
Add cranberries, then return to a boil until cranberries start to burst (with happiness), about 7-8 minutes.
Reduce heat, add the orange juice and zest and simmer on low heat for 10 minutes until cranberries have cooked down. 
Stir in the basil and let the sauce cool to room temperature, then serve. 
Roasted Garlic Kale & Quinoa Salad With Cranberries
New York Sweet Cranberry Mustard
Pear-Cranberry Strudel