Thai Coconut Chicken Soup Recipe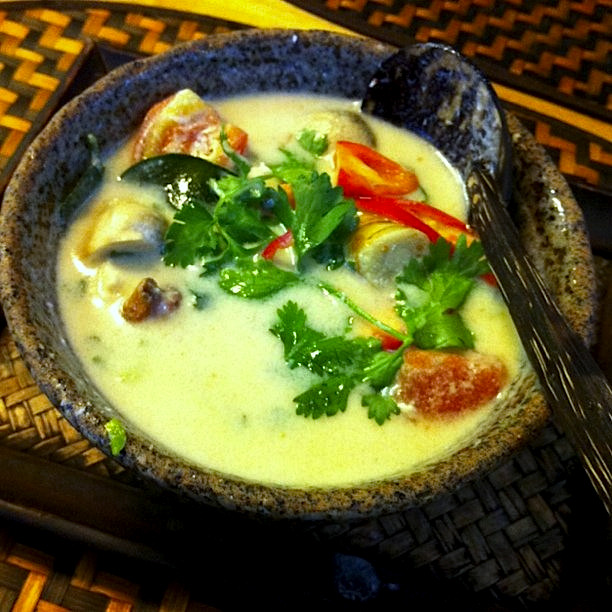 Photo: grahamhills on Flickr
If you've never worked with lemongrass, easily found at any Asian grocery store, this is a great place to start. Simply cut a stalk into several long pieces, whack it as hard as you can with the back of a heavy knife or meat tenderizer to release the flavorful aromatic oils, and you're ready to go. While you're at it, give the ginger root or galangal the same treatment.
If you crave tangy, comforting tom kha gai, or Thai coconut chicken soup as regularly as we do, don't hesitate to make it at home. It's about as easy as making good old-fashioned chicken soup. Round up some fish sauce, coconut milk and ginger root and you're well on your way.
Thai Coconut Chicken Soup Recipe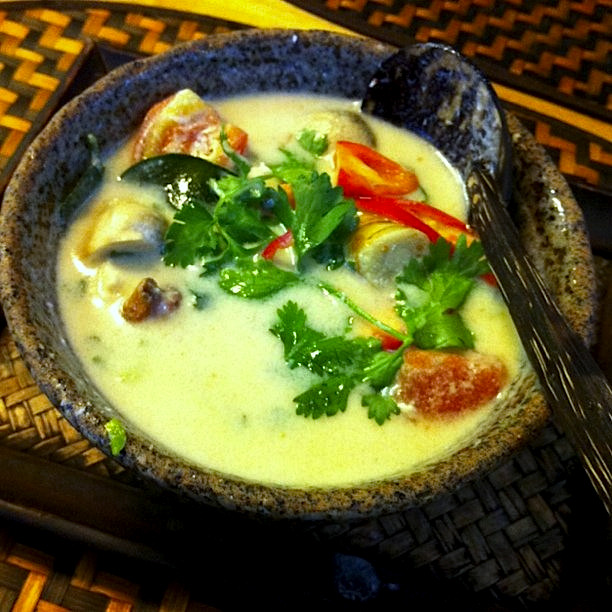 Ingredients
1 cup coconut milk
3 cups chicken broth
1 stalk lemongrass
1 1-inch piece ginger root or galangal
2 pounds boneless chicken breasts
2 tablespoons fish sauce
2 red chili peppers
juice of one lime
fresh cilantro sprigs
Directions
Combine the coconut milk, chicken broth, lemongrass and ginger in a large pot.
Bring to a simmer, stirring frequently or the coconut milk will curdle, and cook for 15 minutes. 
Add sliced chicken, fish sauce and chili peppers, bring to a boil, then simmer until chicken is cooked all the way through. 
Add lime juice, stir well and serve garnished with cilantro sprigs.