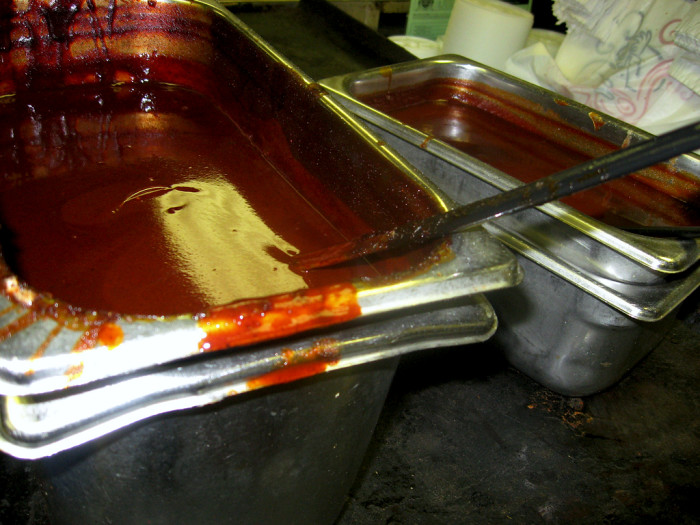 Let there be no question in your mind as to why this barbecue sauce recipe is incredibly popular in whiskey country — Tennessee in particular. The debate rages on. Which is more important: the meat you're chowing down on or the whiskey you're chasing it with? The answer: both. A few drops of liquid smoke, which we normally wouldn't endorse (give us real smoke or give us death), provides the whiskey sauce with a flavorful little kick in the pants.
Ingredients
1

tablespoon

canola oil

1/4

cup

onion, finely minced

1/2

cup

Jack Daniels or other whiskey

2/3

cup

ketchup

1/2

cup

cider vinegar

1

teaspoon

worcestershire sauce

1

tablespoon

Tabasco

a few drops of

liquid smoke
Directions
Heat the canola oil in a medium saucepan over medium heat.
Add onion and saute, stirring frequently, until translucent — about 5 minutes.
Deglaze pan with whiskey, stirring to scrape off any bits from the bottom of the pot, then add the rest of the ingredients and whisk together.
Bring to a simmer, then reduce heat to low and cook for 20 minutes.
Remove from heat, allow to come to room temperature and transfer to a container with a tight lid. Will keep in the refrigerator for up to a week.