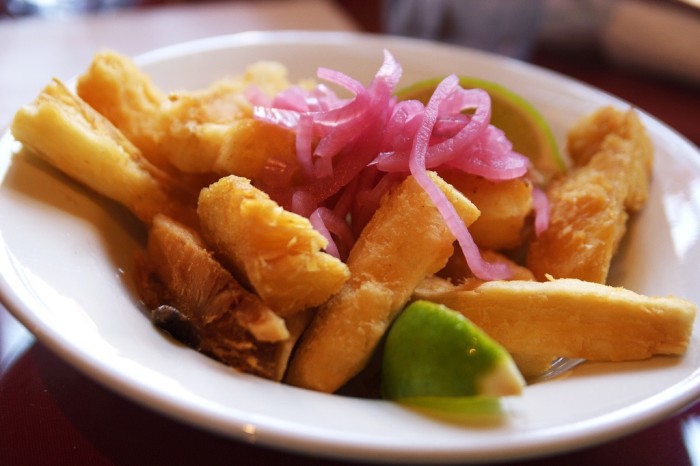 If you're a French fry freak, branch out and try these crispy, bold flavored yucca fries with your burger. Finished off with sea salt and sprinkled with lemon or lime juice, they make for an addictive side dish.
The 7/20: If you have these items in your arsenal, recipes categorized by 7/20 can be made with 7 or fewer additional ingredients in only 20 minutes of active cooking time.
Ingredients
3

pounds

yucca, peeled and cut into 4 x 1/4-inch sticks

6

cups

vegetable oil

2

teaspoons

sea salt

2

limes or lemons, cut into wedges
Directions
Bring a large pot of water to a boil in a large saucepan. Add the yucca and blanch until just tender, about 4 minutes. Remove from heat, drain, and pat dry.
Heat the oil to 350° F in a deep pot. Working in batches to avoid overcrowding the pot, carefully drop the fries into the hot oil and stir to keep them from sticking together. Fry until golden brown, about 5 minutes.
Remove from the oil with a skimmer or slotted spoon and let drain on paper towels to absorb excess oil.
While still hot sprinkle with sea salt and squeeze lemon or lime juice on top to finish.