Tandoori Tequila Cocktail Recipe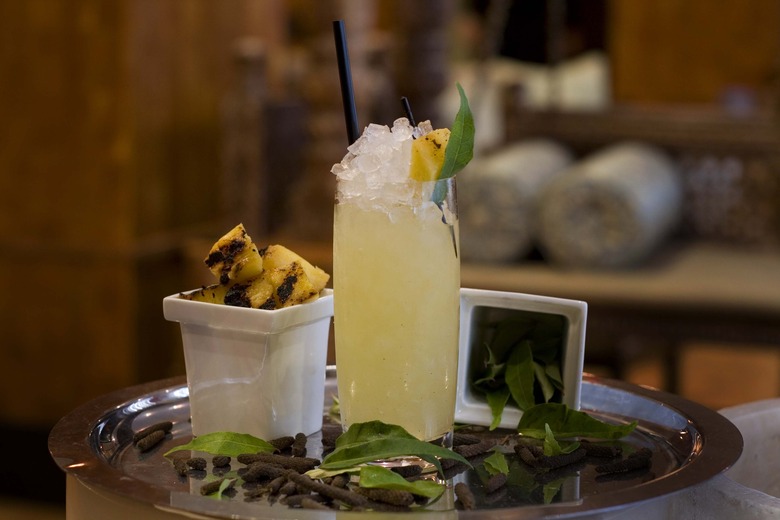 Photo: Junoon
Pairing Indian food with cocktails is notoriously tricky business. Throw a liquor notoriously hard to pair with anything but tacos in the mix, and you've really got your work cut out for you.
Thankfully for the world, Aliya LeeKong and the rest of the team at NYC desi khanna palace Junoon have solved the problem by tossing curry leaves at it. That's right: curry leaves, a chili, pineapple, lime and tequila blanco. Throw pineapple slices on the grill for many reasons, but put garnishing your insanely refreshing Tandoori Tequila cocktail at the top.
Pairings? Glad you asked.
Tandoori Tequila Cocktail Recipe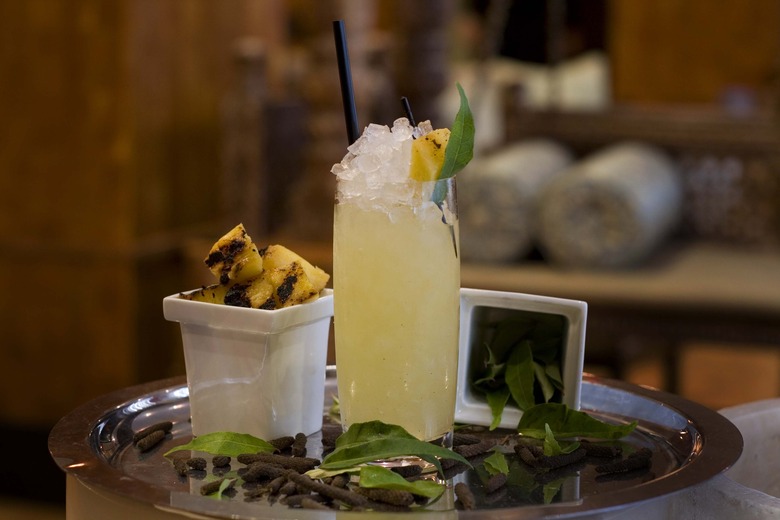 Ingredients
2 curry leaves
1 long pepper
2 ounces El Jimador Silver
1/2 ounce fresh pineapple juice
1/2 ounce lime juice
1/4 ounce simple syrup
1 slice grilled pineapple
Directions
Crack the long pepper and curry leaf in the bottom of a tin with muddler.
Add remaining ingredients and shake well. 
Double-strain over pellet ice and serve in a highball glass with a garnish of grilled pineapple.