Sweet Potato Casserole Recipe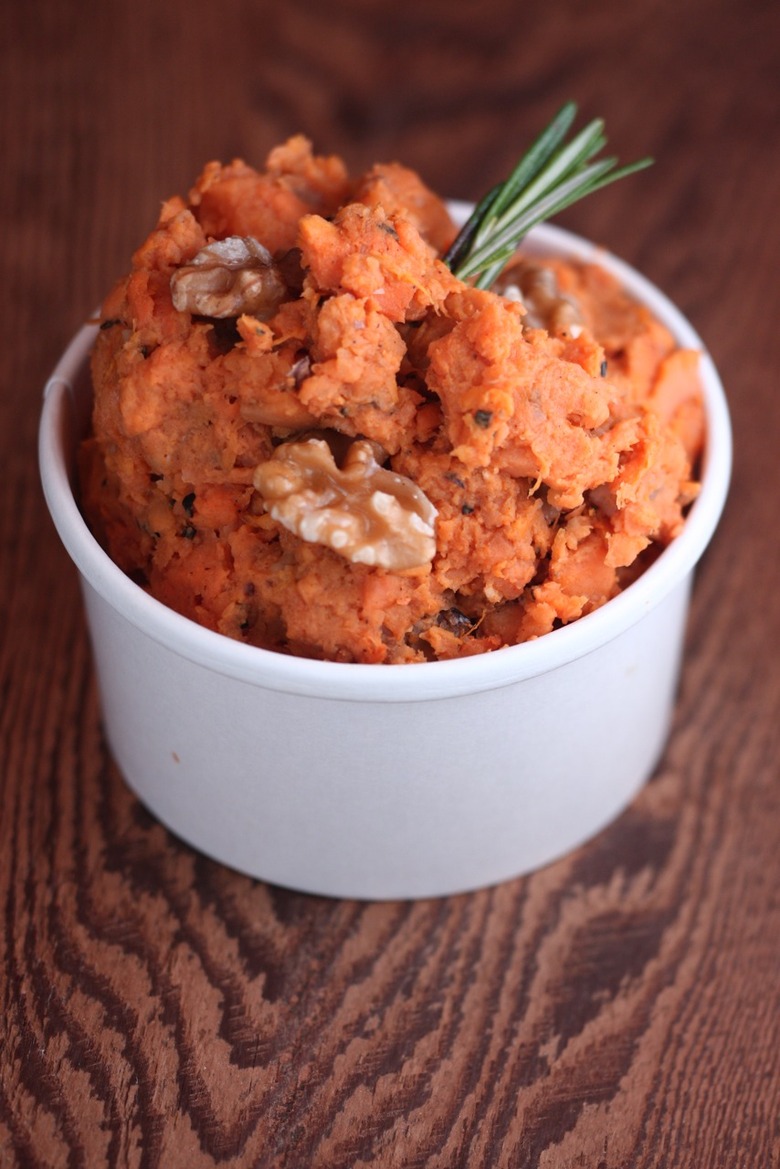 Photo: Evyn Block Communications
Executive Chef Daniel Angerer of Dig Inn Seasonal Market beat Bobby Flay on Iron Chef America's Battle Beer. Enough said. We'll cook anything he tells us to, unless his sweet potato casserole recipe involves mini-marshmallows. Oh, it doesn't? Fantastic.
Ditch the overly-sugary maple-tainted orange glop destined for a Tupperware in favor of this rosemary-scented and lightly — lightly — spice-enhanced mash this holiday season. Bonus: it makes an awesome spread for your Thanksgiving sandwich.
Sweet Potato Casserole Recipe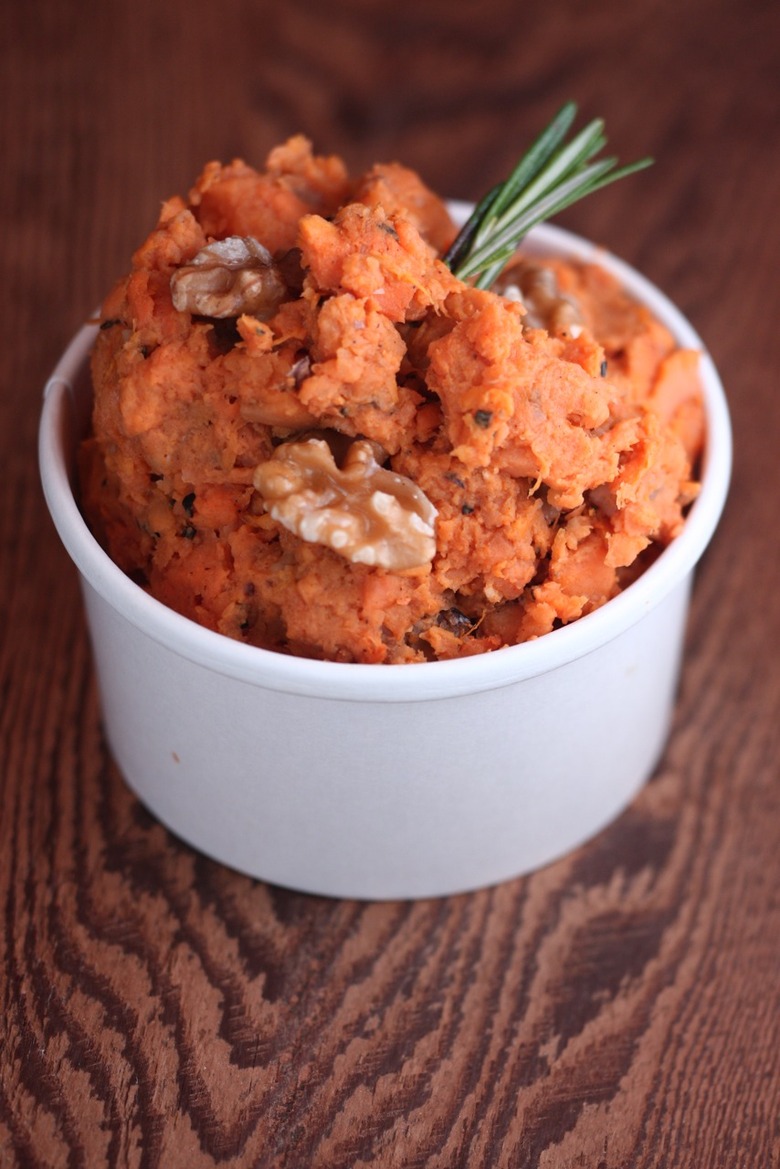 Ingredients
2 pounds sweet potatoes
1 cup walnuts
1/2 teaspoon sea salt
black pepper
1 teaspoon ground cinnamon
1 small sprig fresh rosmary
1 pinch freshly grated nutmeg
Directions
Peel sweet potatoes and cut into 1-inch thick pieces. 
In a double-boiler, steam potatoes on medium heat for 1 hour or until potatoes are soft when pierced with the tip of a small knife.
Crush walnuts in the original bag by gently pounding with a meat hammer or a similar heavy object.
In a skillet on medium heat, toast walnuts for 3-5 minutes or until light brown.
Pull rosemary leaves off stem, then chop finely.
In a bowl, combine spices, toasted walnuts and rosemary with steamed potatoes.
Mash potatoes with a table fork or a potato masher.
Mixture should have a chunky mashed potato-like texture.
Transfer the potato mixture into a heat-proof dish. 
Cook for 20 minutes in a 350F oven and serve immediately.