Sweet Potato And Sausage Hash Recipe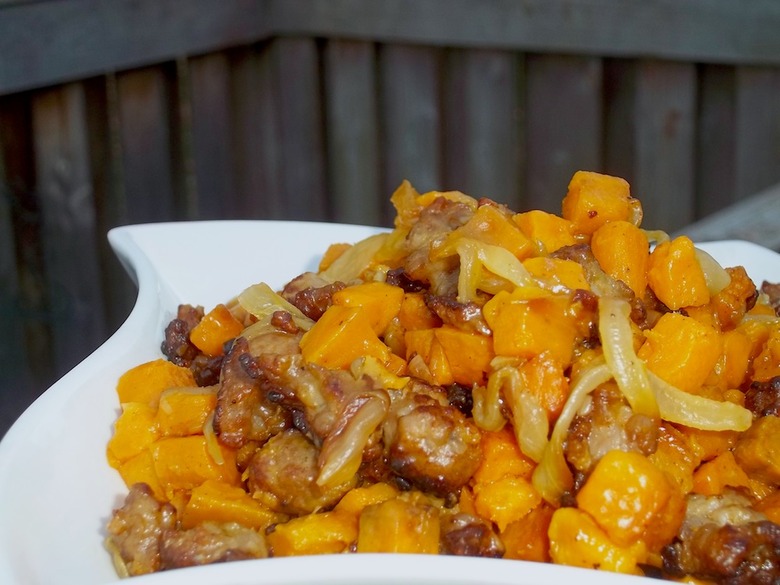 Photo: Naa Ako-Adjei
Without a doubt, brunch is my favorite meal. When else can you drink in the morning without people judging you? For your next liquor-fueled brunch, enjoy a meal that you can make the night before and reheats beautiful so you can enjoy your Bloody Mary without having to slave over a hot stove.
Sweet Potato And Sausage Hash Recipe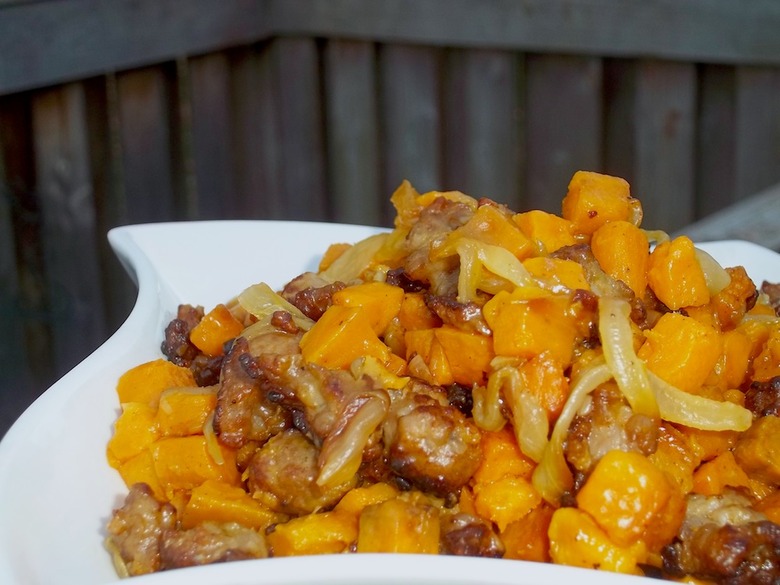 Ingredients
2 tablespoons unsalted butter
1 medium onion
4 cloves garlic
1 pound sweet or hot Italian sausage
4 large sweet potatoes (about 3 pounds)
2 tablespoons olive oil
Directions
Preheat oven to 425 degrees. In a medium-sized skillet, heat butter over medium heat. Add onions and garlic to pot and cook until onions are translucent, about 5-6 minutes. 
Meanwhile, cook sausage in another skillet over medium-high heat for about 8-10 minutes, or until cooked through and no longer pink. Drain away any excess fat.
Peel sweet potatoes, then cut into about ½-inch cubes. Toss with olive oil, salt, and pepper. Stir in onions and sausage.
Spread sweet potatoes in a large cast iron or oven-safe skillet. Roast the sweet potatoes in a single layer for 25-30 minutes, stirring occasionally, until they are soft and golden brown.