Sweet Pig! 3-Ingredient Praline Bacon Recipe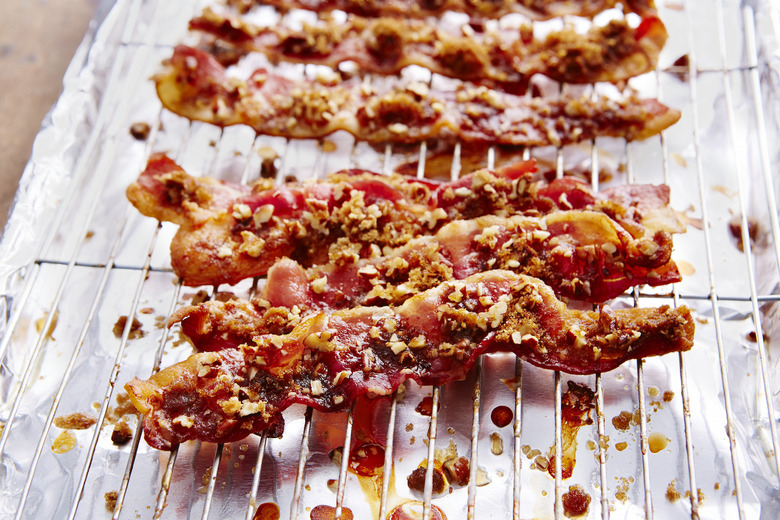 We may receive a commission on purchases made from links.
You want something super-simple done right the first time? Preferably with a tantalizing photo of the fruits of your labor? Once you master this easy recipe from Betty Crocker's Big Book of Breakfast and Brunch, this 3-ingredient praline bacon will be a frequent guest at your brunch table. It might stop by for dessert. It might even make it onto the coffee table for a little TV. Basically, get used to it.
Reprinted with permission from The Betty Crocker Big Book Of Breakfast And Brunch
Sweet Pig! 3-Ingredient Praline Bacon Recipe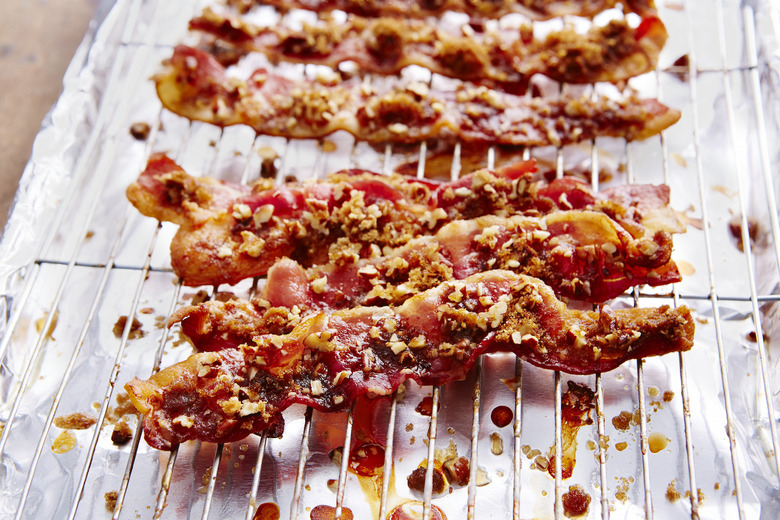 Ingredients
1/2 pound bacon (8 slices)
1/4 cup packed brown sugar
1/4 cup pecans
Directions
Heat oven to 350°F.
Line cookie sheet with foil; place wire rack on foil.
Arrange bacon in a single layer on the rack. Bake for 20 minutes.
Meanwhile, in a small bowl, stir together brown sugar and pecans.
Turn bacon over; sprinkle with brown sugar mixture.
Bake 10 to 15 minutes longer or until golden brown.
Remove bacon from rack. Cool completely, about 15 minutes.
Spicy Candied Bacon Recipe
Espresso Maple Bacon Recipe
Bacon Candied Apple Spiced Nuts Recipe