Sweet! It's A Candied Pork Jowl Recipe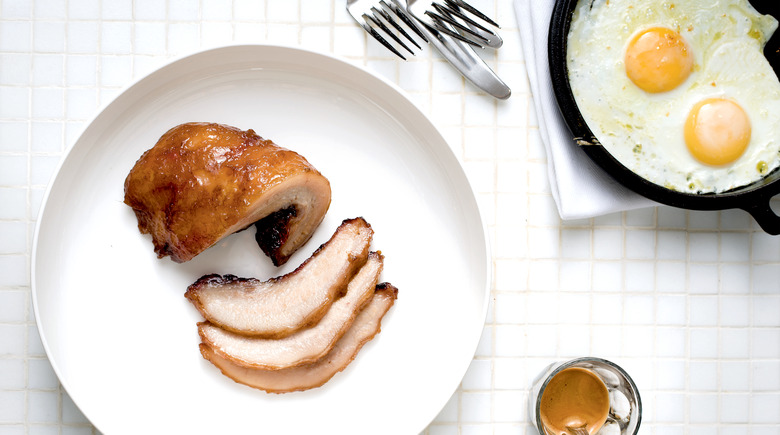 We may receive a commission on purchases made from links.
Mississippi chef Brad McDonald takes on the American South in his new book, Deep South. With time-tested recipes and modern spins on Southern favorites alongside stories, history, profiles and more, this is a superb volume that goes well beyond fried chicken and banana pudding.
Also called hog maws, pig's cheeks are said to bring good luck when eaten on New Year's Day with collard greens and hoppin' John.
Sweet! It's A Candied Pork Jowl Recipe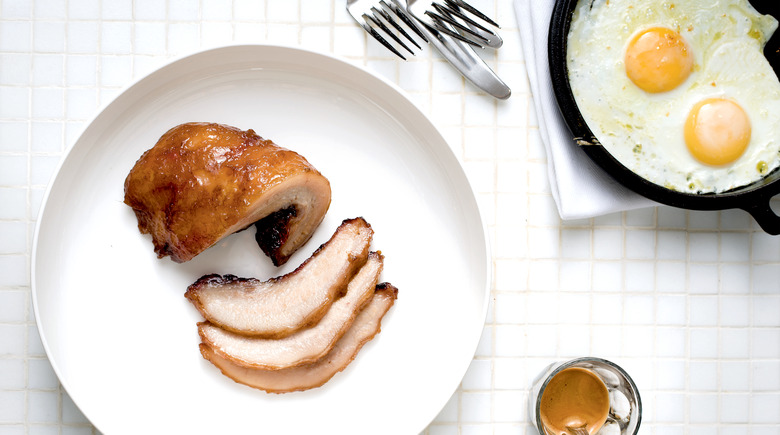 Ingredients
2-3 pork jowls (pigs' cheeks)
3 1/2 tablespoons salt
3 1/2 tablespoons Dijon mustard
1 3/4 ounces light soft brown sugar
Directions
Coat the jowls thoroughly in the salt, making sure to rub it in well. Wrap in cling film and chill for 24 hours.
Remove the jowls from the salt, rinse and dry. Brush them all over with the Dijon mustard and then rub with the sugar in an even layer. Wrap and store for another 24 hours.
Place the jowls in a smoker and smoke gently at 105°C/220°F for 2-3 hours, until the internal temperature registers 77°C/170°F on a probe thermometer.