Sweet Cucumber And Orange Salad Recipe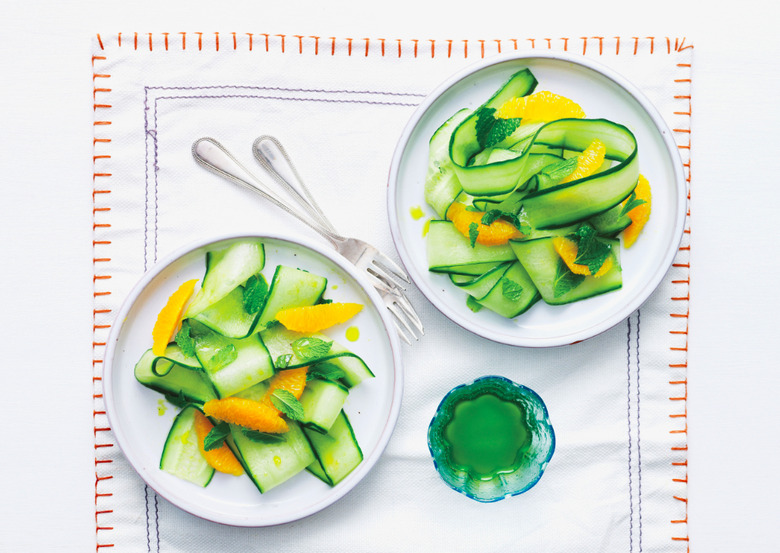 We may receive a commission on purchases made from links.
When it comes to the basics, look no further than a cookbook by renowned Test Kitchen master Pamela Clark. Her simple, triple-tested recipes are delicious and genuinely foolproof. Try out this simple sweet cucumber and orange salad for a refreshing vegetarian appetizer, as an accompaniment to a spicy Mediterranean meal or a side for heartier grilled fare.
Sweet Cucumber And Orange Salad Recipe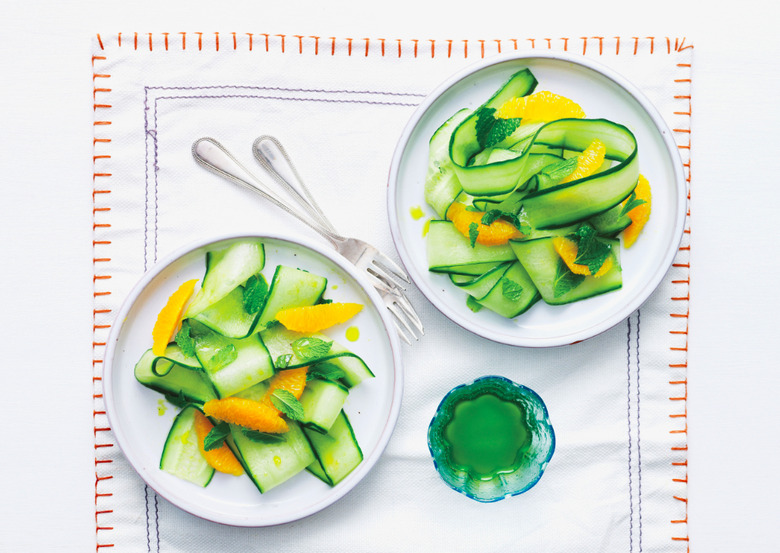 Ingredients
1/4 cup avocado oil
1 tablespoon fresh lemon zest
1 tablespoon lemon juice
2 teaspoons honey
2 large oranges
1 English cucumber
2 cups fresh mint
Directions
Place ingredients in a screw-top jar. Shake well.
Make honey lemon dressing.
Segment oranges over small bowl. Reserve juice.
Use vegetable peeler to cut cucumber into thin ribbons.
Place cucumber in medium bowl with mint, orange segments, reserved juice and dressing.
Toss gently to combine.
Season to taste.
Salt-Massaged Cucumber With Miso And Sesame Recipe
Spicy Scallop Tartare In Cucumber Cups Recipe
Sweet Gem Lettuce Salad With Bufala Mozzarella Recipe