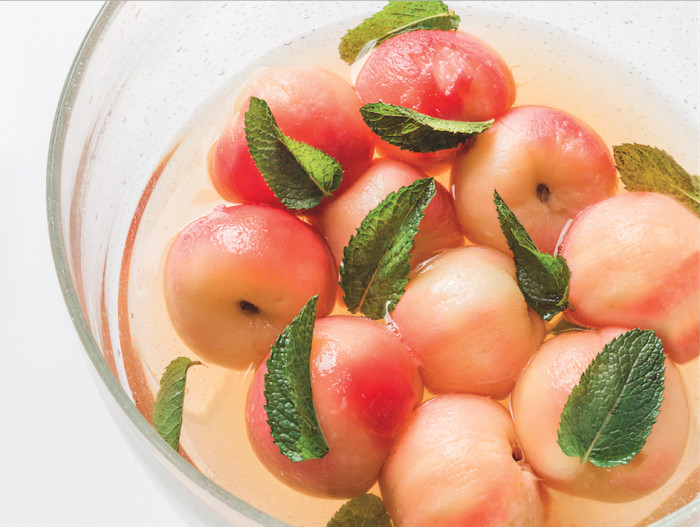 From three-Michelin-starred chef Gérald Passedat comes Flavors From the French Mediterranean, an ode to the bounty of the lush region he calls home. Enjoy 80 of Passedat's finest recipes, all easy enough for home cooks to pull off in their own kitchen. From the traditional French to the multi-ethnic, shellfish to root vegetables and bright, flavor-packed desserts, there's something in this tome for every lover of French cuisine.

Reprinted with permission from Flavors from the French Mediterranean
Ingredients
2

cups

water

1/3

cup

sugar

8

peaches

1

tablespoon

green tea leaves

10

mint leaves
Directions
For the peaches
Heat the water and sugar in a deep pan until the sugar dissolves. Bring to a boil, add the whole peaches, and allow them to poach over a low heat for 10 minutes. Lift them out with a slotted spoon and reserve.

Add the green tea leaves to the syrup while the syrup is still hot, remove from the heat, and allow to infuse for 10 minutes.

Strain the syrup, discarding the tea leaves.

Pour the syrup into a large serving bowl and add the mint leaves.

Slip the skins off the peaches and add them to the syrup. Chill in the refrigerator until ready to serve.