Summer Sandwich: Garlic-Toasted Tomato Tartines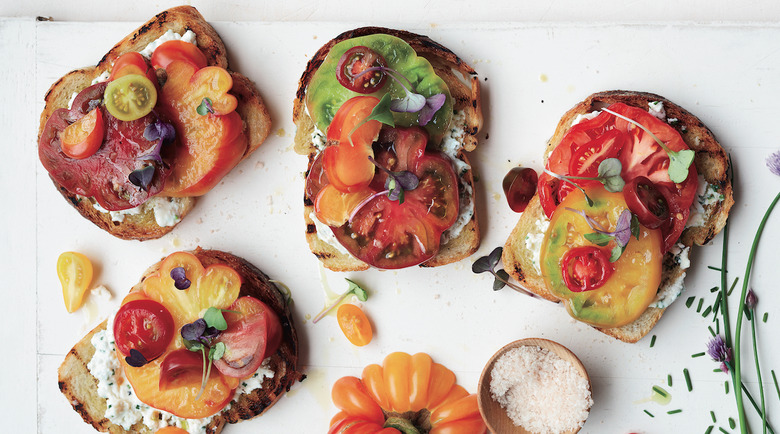 We may receive a commission on purchases made from links.
The editors of Food & Wine magazine have a cookbook out that will bring new life to your pantry and give your favorite kitchen staples a much-needed makeover. Take 50 popular ingredients and transform them into 200 easy-to-make recipes for everyone at your table. 
Pairing Wine: Juicy, watermelon- and strawberry-scented rosé.
Summer Sandwich: Garlic-Toasted Tomato Tartines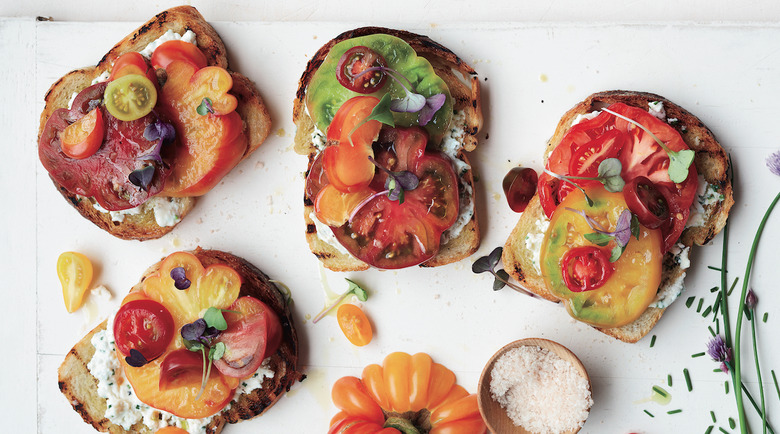 Ingredients
6 slices Pullman bread
1 large garlic clove
3 ounces French Feta cheese
1/4 cup mayonnaise
2 tablespoons minced chives
Flaky sea salt and pepper
2 pounds mixed heirloom tomatoes and cherry tomatoes
extra-virgin olive oil
Radish sprouts
Directions
Light a grill or heat a grill pan. Grill the bread over moderately high heat until browned. Rub the toasts with the garlic halves.
In a medium bowl, mash the feta with the mayonnaise and chives and season with salt and pepper. Spread the feta mayonnaise on the garlic toasts and top with the tomatoes.
Drizzle with olive oil and season with sea salt. Garnish with radish sprouts and serve right away.