Sugar Snap Pea Salad Recipe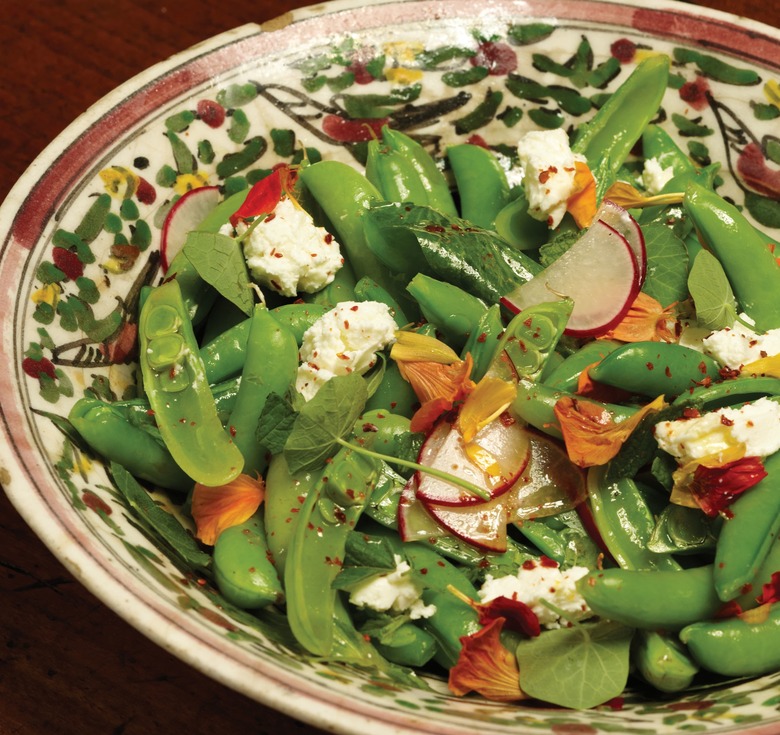 Read: Seamus Mullen Does Not Call Himself Mr. Spain
As soon as sugar snap peas show up at the farmers market, I'm instantly happy. Sweet, crisp, snappy, and sugary! This salad is all about the sugar snaps, with a pinch of Aleppo pepper for heat, some fresh ricotta cheese for richness and texture, and edible flowers for color. It comes together easily, looks gorgeous, and is oh so easy to love.
Sugar Snap Pea Salad Recipe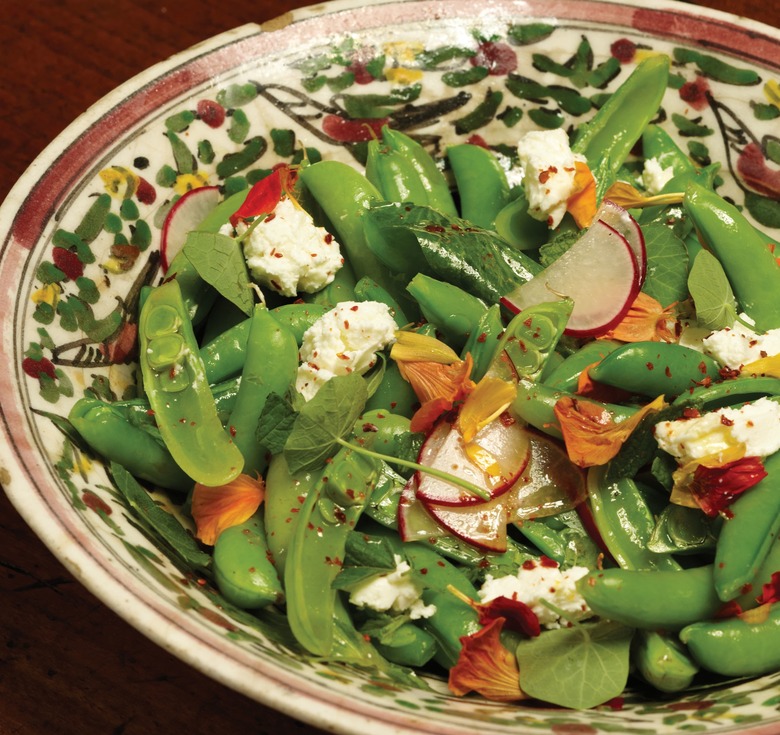 Ingredients
1 pound fresh sugar snap peas
1 bunch radishes
1/2 cup fresh ricotta cheese
fresh peppermint
salt
freshly ground black pepper
1 lemon
olive oil
Aleppo Pepper
handful edible flowers
Directions
With a sharp knife, trim the tips of the sugar snap peas on both ends, remove the strings if they bother you, and cut some in half lengthwise. 
Blanch the sugar snaps quickly, just about 30 seconds and shock in ice water. Slice the radishes thinly into coin shapes or half-moons. 
Combine the peas, radishes, cheese, and peppermint in a large bowl. Season with salt and pepper and toss with the lemon juice and olive oil. 
Serve with a sprinkle of Aleppo pepper and garnish of edible flowers.