Street Food Recipe Alert: Indian Grilled Corn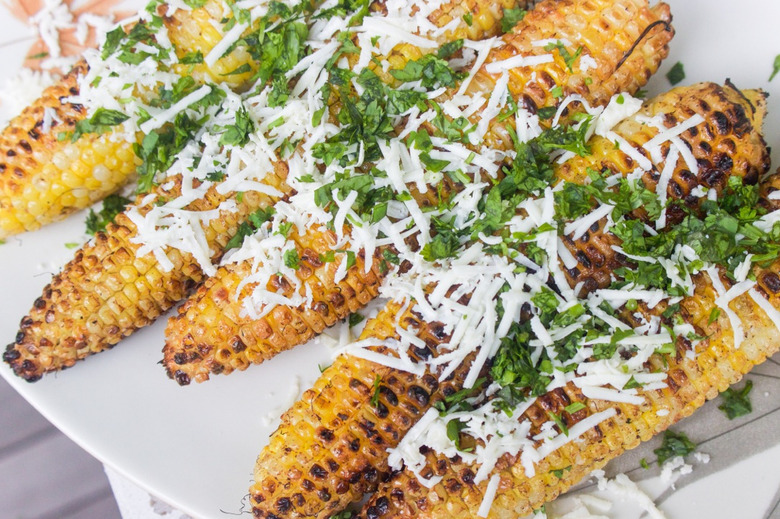 Mexican elote visits India for flavor inspiration.
We love the flavors of grilled street corn but think there's plenty more directions to go in other than the ubiquitous and delicious Mexican elote. A potent base of garam masala-infused ghee is generously slathered on the corn as it grills and a finish of grated paneer rounds it all out to make this summer side dish sing. This recipe serves four but can easily be doubled to feed a larger crowd.
Street Food Recipe Alert: Indian Grilled Corn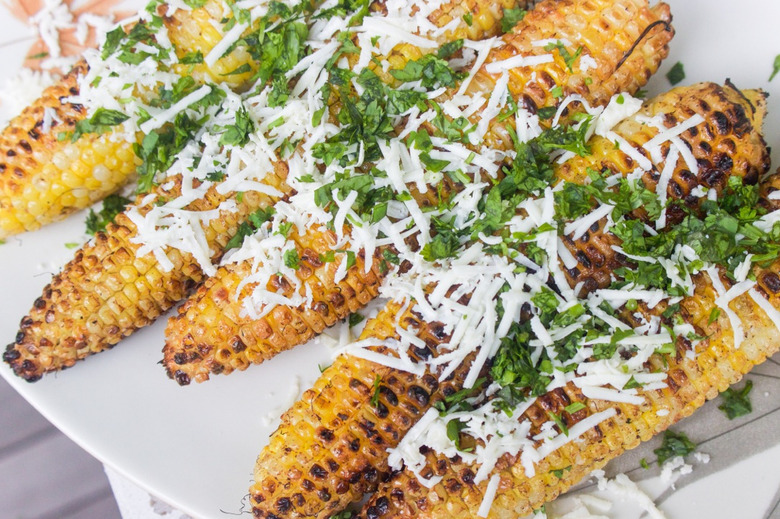 Ingredients
4 ears of corn
1 cup ghee (or make your own)
1 tablespoon garam masala
1 lime
1 tablespoon fresh ginger
Salt and pepper
1 Serrano pepper
pinch of ground cardamom
2 tablespoons cilantro
1/3 cup paneer
Directions
Pre-heat a gas grill or build a charcoal grill over medium-high heat.
Shuck the corn, removing the husk and silk, and rinse under cold water.
In a small saucepan, combine the ghee, garam masala, lime zest, grated ginger, salt and pepper, serrano pepper and cardamom and melt over medium-low heat.
Place the corn on the grill and cook until blackened and charred in all spots, rotating the corn every couple of minutes and basting with the ghee mixture every couple of turns.
Once the corn has caramelized and charred, remove from the heat, sprinkle with the cilantro and paneer and serve immediately.
Illustrated Guide: Summer Grilled Corn Salad With Watermelon And Feta
Mexican Grilled Corn Recipe
Grilled Corn And Quinoa Salad Recipe