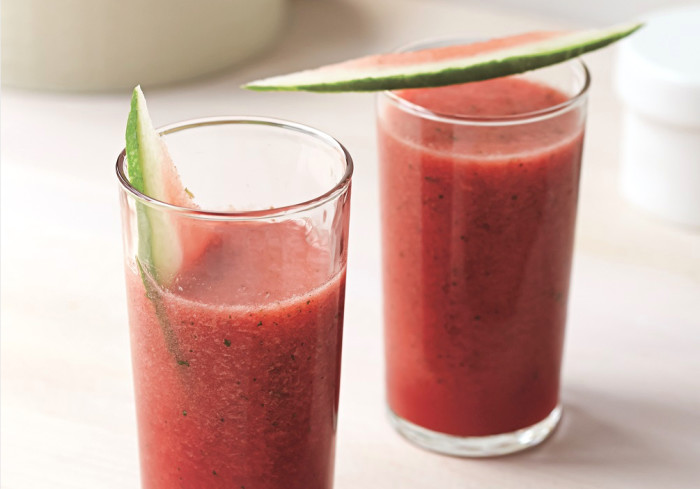 There's no easier way to get your fruits (and veggies) than by blending them up into a colorful, delicious smoothie. Pick up a copy of cook and food writer Jenna Helwig's new book, Smoothie-licious, and fire up that blender you know you don't use enough.
I distinctly remember tasting cilantro for the first time as a preteen (at Chili's!) and thinking that the restaurant hadn't washed the soap off its dishes. I avoided the leafy herb for many years before deciding that I liked Mexican food too much to shun cilantro forever. After years of rigorous training, I am now a superfan. But if you're not, substitute basil or mint, or just leave it out altogether.
Ingredients
2

cups

watermelon cubes

1/2

cup

sliced strawberries

1/2

teaspoon

lime juice

4

sprigs

cilantro

agave nectar, to taste
Directions
For the agua fresca
Add the watermelon, strawberries, lime juice, and cilantro to the blender.

Cover and blend until smooth and frothy, about 30 seconds.

Taste for sweetness, adding agave nectar if desired.