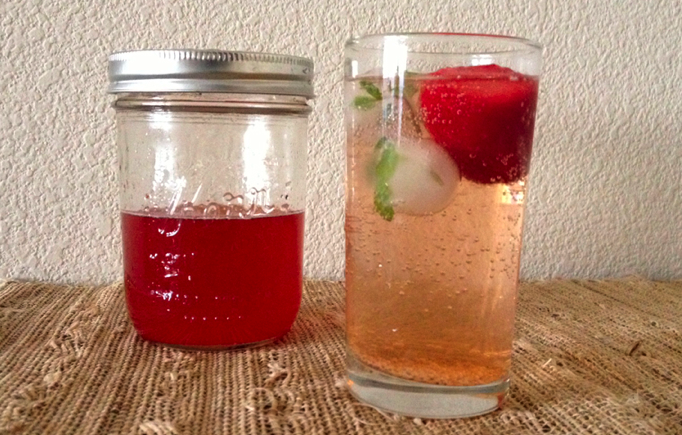 White balsamic vinegar has a cleaner finish than the traditional variety, plus it keeps your cocktail from turning a murky brown color. Stir a tablespoon into your favorite rum cocktail for a drink that's fruity but not frilly.
Ingredients
3/4

cup (5 ounces)

chopped ripe strawberries

3

tablespoons

sugar

1

teaspoon

coarsely ground black pepper

1

cup

white balsamic vinegar
Directions
In a small mixing bowl, add chopped strawberries with sugar and black pepper. Toss to combine and let sit for about thirty minutes, or until the mixture is macerated and syrupy.
Add vinegar and transfer mixture to a sterilized glass jar.
Allow mixture to rest in the refrigerator for two days, then strain through a fine mesh sieve or muslin cloth. Discard leftover fruit and pepper.
Shrub will keep for up to one month, refrigerated.