Strawberry Balsamic Goat Cheese Frosting Recipe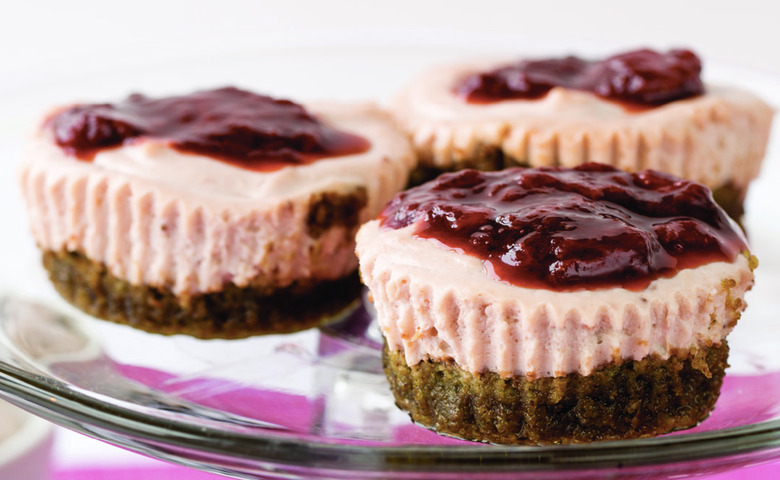 A simple strawberry balsamic reduction can work as a salad dressing or as a base for frosting.
We may receive a commission on purchases made from links.
Finally, a cookbook exclusively for frosting! Author Heather Saffer won Food Network's Cupcake Wars, owns Dollop Gourmet Cupcakery in upstate New York and publishes this cookbook next week. We thought we'd preview one of the standout recipes for frosting we'd smear (schmear?) on just about anything. It's a fruit and cheese pairing in itself.
I refuse to eat lunch. The thought of tomato soup at noon or pepperoni pizza at 1 p.m. sends my anxiety soaring. That's why this Strawberry Balsamic Goat Cheese Frosting is so revolutionary! It's like cheese and fruit — in frosting form. Even better, the Strawberry Balsamic Reduction can double as a salad dressing for dinner. Yum!
Strawberry Balsamic Goat Cheese Frosting Recipe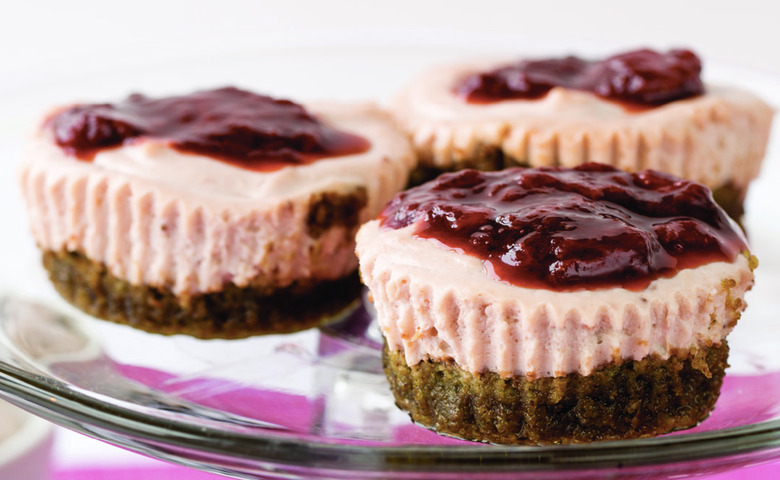 Ingredients
1 1/4 cups fresh strawberries
2 tablespoons brown sugar
2 tablespoons balsamic vinegar
1/2 cup cream cheese
1/2 cup goat cheese
1/4 cup brown sugar
1/4 teaspoon salt
3 tablespoons strawberry balsamic reduction
Directions
In a medium saucepot over low heat, cook ingredients until reduced, stirring frequently, for about 45–50 minutes.
Remove from heat, pour in a bowl and allow to cool.
In the bowl of a stand mixer fitted with a paddle attachment, mix cream cheese until smooth.
Add goat cheese and continue mixing about 4–5 minutes, until smooth. Scrape sides and bottom of bowl and mix again until smooth.
Add sugar, salt and Strawberry Balsamic Reduction, and mix until fully incorporated. Scrape sides and bottom of bowl and mix until frosting is smooth and creamy, about 1–2 minutes.
Peanut Butter Cheesecake Brownies Recipe
Peach-Bourbon Cheesecake Recipe
Boston Cream Pie Recipe