Straight From Georgia: Sweet Corn Risotto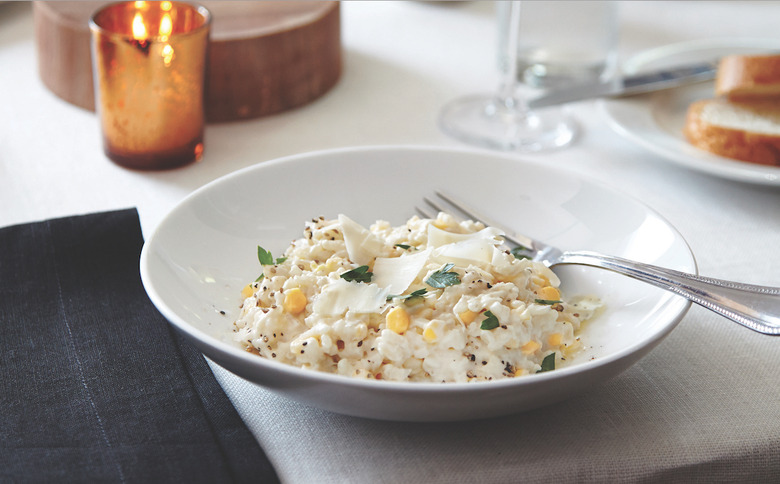 We may receive a commission on purchases made from links.
When you're dining in a restaurant in which the chef calls the local farmers by name, you know you're in for a good meal. Chef Sean Wight speaks about his suppliers as if they were rare coins or stamps — he's a collector of farmers. It's a difference you can taste in his posh Southern dishes. From the sweet corn risotto to the peach carpaccio, everything on the restaurant's menu is made from scratch and with beautiful attention to detail. Frog Hollow Tavern is housed in what was once a shoe-repair store and is named for an old Augusta neighborhood; charming photos of both line the walls. Tip: If you want a reservation during the Masters, you need to call weeks (if not months) in advance.
Reprinted with permission from Southern Living Off the Eaten Path
Straight From Georgia: Sweet Corn Risotto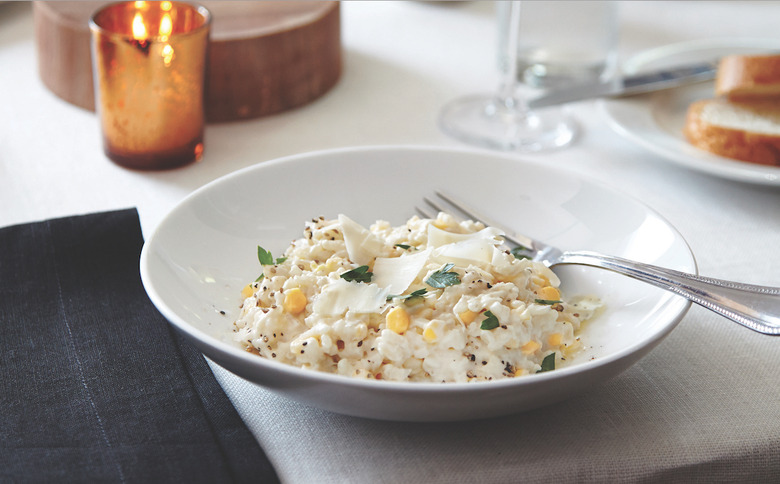 Ingredients
2 ears fresh corn
1/4 teaspoon black peppercorns
1 small parsley sprig
1 small thyme sprig
1/4 bay leaf
1 tablespoon butter
1 cup arborio rice
3 tablespoons dry white wine
1/4 cup heavy cream
2 tablespoons grated Asiago cheese
1/2 teaspoon table salt
1/4 teaspoon freshly ground black pepper
Shaved Asiago cheese
fresh flat-leaf parsley
Directions
:::corn stock:::
Cut tips of corn kernels into a large bowl; scrape milk and remaining pulp from cobs, reserving cobs, corn, and milk.
Break scraped cobs in half, and place in a 4-quart saucepan. Add peppercorns, next 3 ingredients, and 4 cups water. Bring to a boil; reduce heat and simmer, covered, 45 minutes.
Pour stock through a wire-mesh strainer into a bowl, discarding solids. If necessary, add water to yield 3 1⁄2 cups stock.
Melt butter in a large saucepan over medium heat. Add rice; cook, stirring constantly, 1 minute. Add wine and cook, stirring often, 30 seconds or until almost absorbed.
:::sweet corn risotto:::
Add 1 cup corn stock and cook, stirring constantly, until liquid is absorbed. Repeat with remaining stock, 1⁄2 cup at a time, until all liquid is absorbed (about 22 minutes).
Stir in reserved corn and corn milk, cream, 2 tablespoons of grated cheese, salt, and pepper. Cook 1 minute or until thoroughly heated. Sprinkle with shaved Asiago and parsley leaves. Serve immediately.