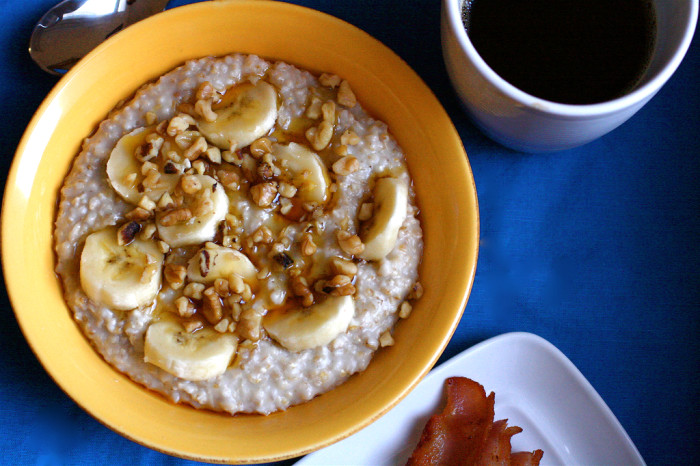 Ready for a change from pancakes? Cause if you're not, we have some good recipes. But if you are, make steel-cut oats your new vehicle for brown sugar, sliced fresh or dried fruit, berries, maple syrup, really whatever you were going to do to those pancakes. Plus, they're higher in fiber and lower in fat, which we're sure was your first thought when we suggested you swap pancakes for oatmeal.
Slow-cooked and stirred frequently, the oats soften up like polenta, but with a toothsome and very satisfying bite. Trust us, properly garnished this hearty cereal will not disappoint. The photo speaks for itself.
Ingredients
2

cups

water

2

cups

low-fat milk

1/4

teaspoon

salt

1

cup

steel-cut oats
Directions
Combine water, milk and salt in a medium pot and bring to a boil.
Gradually add the oats, then reduce heat to low and simmer, covered, for 15 to 20 minutes, stirring frequently.
Add sweetener, if using, transfer to a bowl and garnish as desired.