Sriracha-Honey Wings Recipe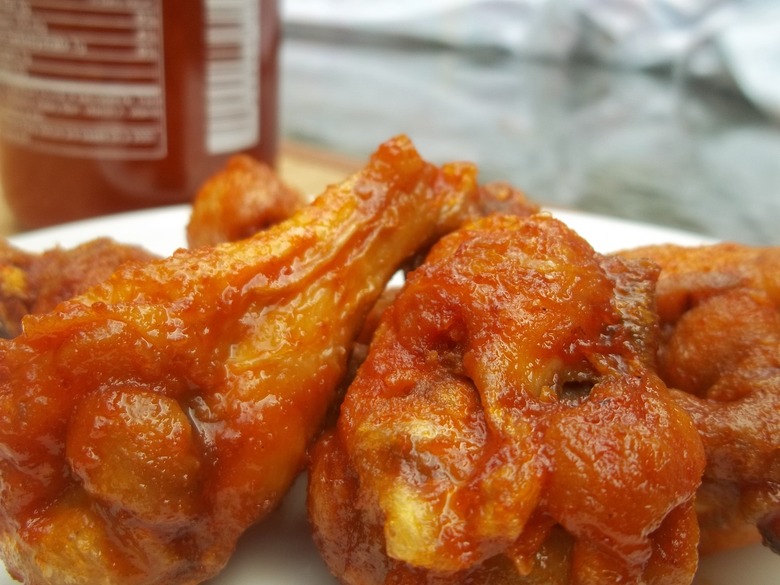 Photo: Naa Ako-Adjei
Recently, sriracha has become more popular than William Shatner at a Star Trek Convention. If you haven't tried the delicious chile sauce, Sriracha-Honey Wings gives you a chance to see why everyone loves it. The sriracha gives the wings a spicy kick, while the sweetness of the honey and the tanginess of the rice wine vinegar balance each other out. Make these for your next tailgate and convert your friends to the red side.
Sriracha-Honey Wings Recipe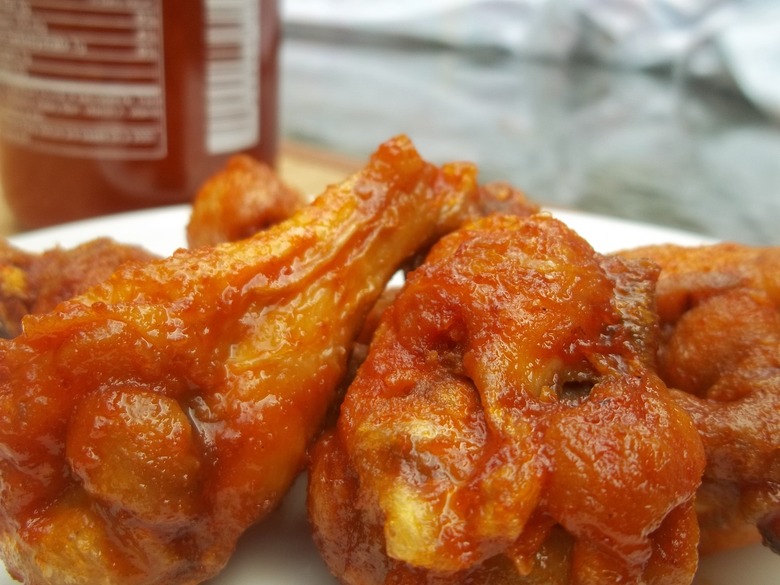 Ingredients
4 pounds chicken wings at room temperature
1 cup sriracha hot chili sauce
1/3 cup honey
3 tablespoons rice wine vinegar
1 stick unsalted butter
1 tablespoon kosher salt
3 quarts vegetable oil for frying
Directions
Heat the oil to 350ºF in a deep fryer or a very large pot.
Fry the wings in 3 or 4 batches, 10 to 12 minutes per batch.
While your wings are frying, preheat the oven to 200ºF and place fried wings on a baking sheet in the oven to keep warm while the other batches are frying.
In a saucepan, melt the butter over low heat, then mix in sriracha, honey, vinegar and salt. 
Transfer wings to a large bowl, toss with the sriracha mixture to coat and serve immediately.