Spicy Sangria Recipe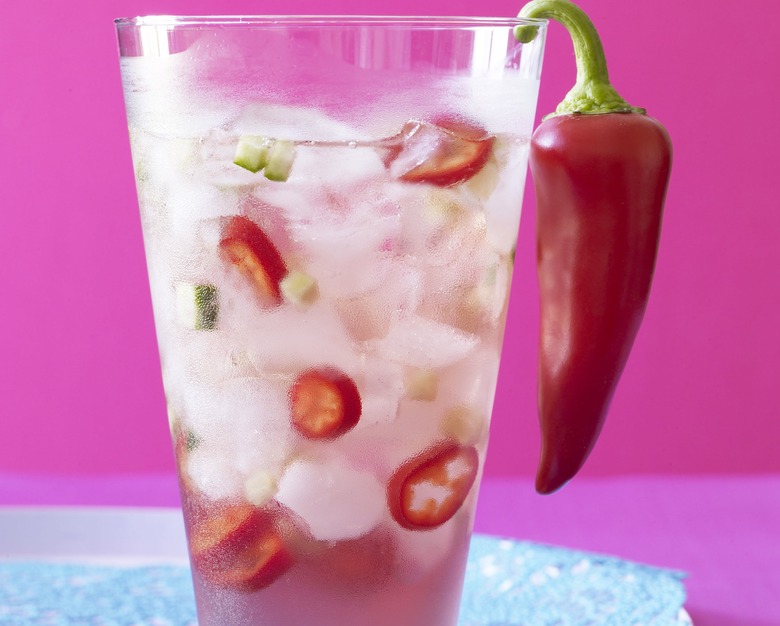 Photo: Antonis Achilleos
Sangria is typically a red wine–based cocktail with a little brandy, some chopped fruit, lots of ice, and sugar. However, the modern-day versions can include any number of wine and fruit combos, from Viognier and peaches to Champagne and blueberries. This version is hotter than most, thus the name—I call it the Sangria Scorcher—but we're sure Food Republic fans can handle the heat. Happy Cinco de Mayo!
Spicy Sangria Recipe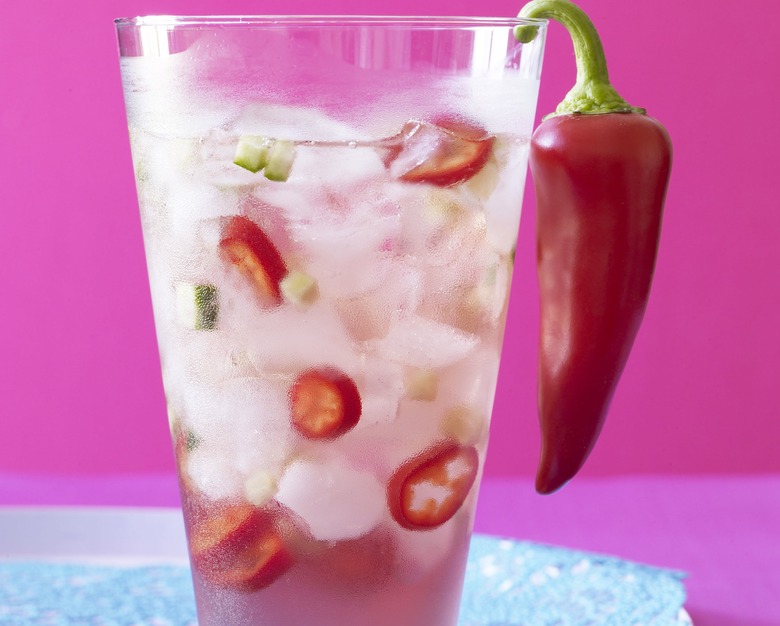 Ingredients
1 red chile pepper
2 1/2 ounces white wine
1 ounce vodka
1 ounce Triple Sec
1/2 ounce lime juice
1/3 ounce elderberry cordial
1/2 ounce cranberry juice
1 teaspoon cucumber
lemon- lime soda
Directions
In a tall glass, muddle the chile pepper.
Add a scoop of ice, and stir in the remaining ingredients.
Top up the glass with lemon-lime soda.