Spicy Candied Bacon Recipe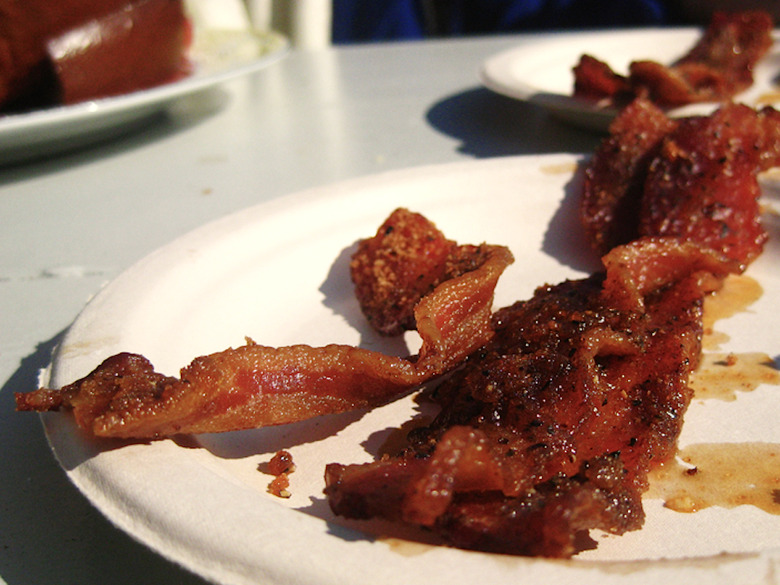 Photo: cherrylet on Flickr
Ever get a little maple syrup on your bacon, either by accident owing to pancake proximity or on purpose because you're a smarty pants? Well we took that that moment of smoky, meaty, sweet perfection, added some bourbon and cayenne pepper because we're smarty pantses and created spicy candied bacon. You would not believe what this stuff does as a swizzle stick for a well-crafted Old-Fashioned, crumbled into pancake, waffle or cornbread batter or stuck upright in whatever dessert you're enjoying. Basically, it makes for one happy brunch.
Spicy Candied Bacon Recipe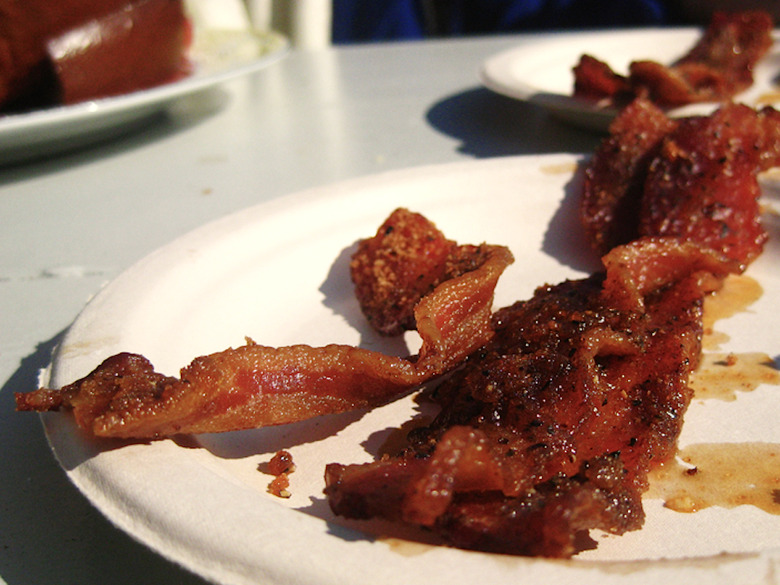 Ingredients
12 slices thick-cut bacon
1/2 cup dark brown sugar
2 tablespoons maple syrup
1 shot bourbon
1 teaspoon cayenne pepper
Directions
Preheat the oven to 375 degrees.
Line a cookie sheet with foil and place a baking rack on top. Lay bacon slices flat on rack.
In a small bowl, combine brown sugar, maple syrup, bourbon and cayenne to make a crumbly paste and, using your fingers, pat down a thick layer on top of each slice.
Bake for 20-25 minutes or until bacon is crisp with most of the fat rendered off, then allow to cool on rack for at least 30 minutes.