Spiced Pumpkin Waffles Recipe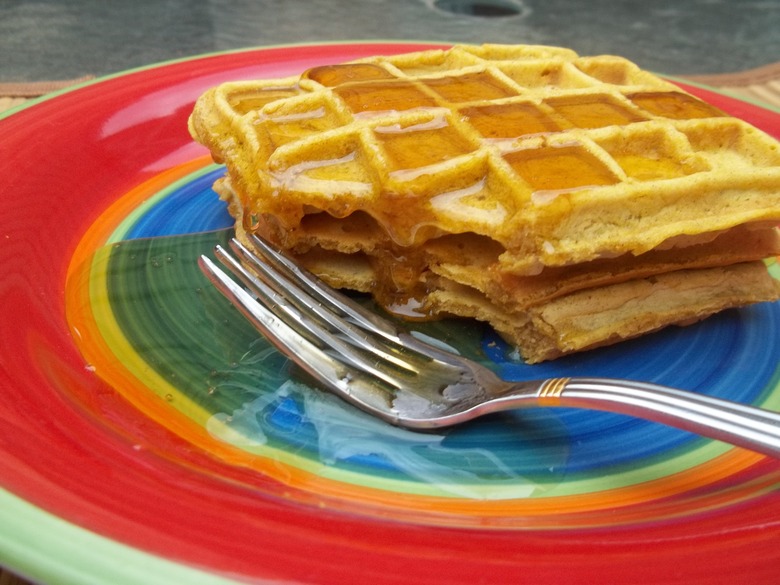 We know you have leftover canned pumpkin. Don't pretend it's not in the pantry. We can see it from here. Do not, we repeat, do not make another pie. People will think you're weird. Nobody's even talking Thanksgiving leftovers anymore, yet everyone's still in the mood for pumpkin confections. You see lattes, muffins and crazy seasonal bath products everywhere you look. The one place pumpkin truly belongs right now, we can definitively say, is in a waffle.
Moist, sweet and perfectly spiced, these waffles are the ideal way to use that can of pumpkin taking up valuable real estate in your kitchen while actually impressing a brunch companion or five.
Spiced Pumpkin Waffles Recipe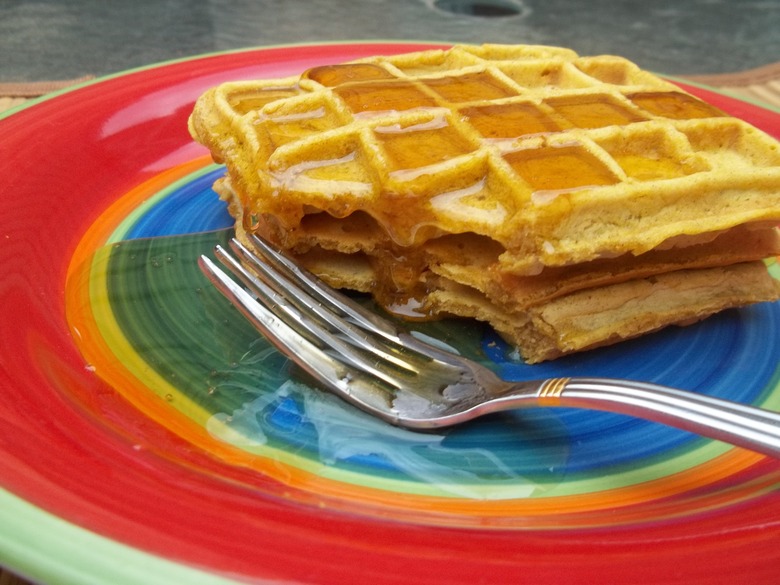 Ingredients
2 1/2 cups unbleached all-purpose flour
2 1/2 teaspoon baking powder
1/2 teaspoon salt
2 teaspoon ground cinnamon
1 teaspoon freshly ground nutmeg
1/4 teaspoon grund cloves
1 cup canned pumpkin puree (not pumpkin pie mix)
1 cup milk
4 eggs
1/2 cup packed brown sugar
4 tablespoon unsalted butter
2 teaspoon freshly grated ginger
Directions
Preheat lightly greased waffle iron.
In a large bowl, whisk together the flour, baking powder, salt, cinnamon, nutmeg, and cloves together and set aside. 
In a separate bowl, whisk together pumpkin puree, milk, eggs, brown sugar, butter, and ginger. Add pumpkin mixture to flour and stir until combined.
Pour and spread about 1 cup of batter onto waffle iron. Cook waffles according to manufacturer's directions. Repeat with remaining batter, making sure to grease waffle iron between each batch.