Spice It Up: Turkish-Style Lamb Flatbreads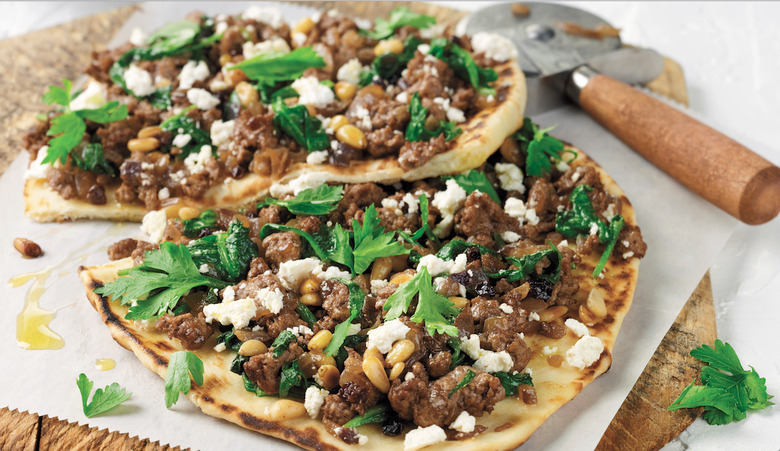 Lamb fan? Us too — Australian lamb whenever we can find it. Aussie lamb is all-natural, grass-fed and just generally happy. Served as grilled juicy chops, a tender roast or your own special creation, Australian lamb is a nutrient-packed protein source available at many major supermarkets. Seek out this meaty treat and get cooking!
"These Turkish lamb flatbreads are a great casual dinner option served with a tabbouleh or ancient grain salad. You can think of them as your healthy pizza alternative. I would also serve them sliced up as hors d'oeuvres for your holiday party," says Meat & Livestock Australia's Catherine Goulding.
Spice It Up: Turkish-Style Lamb Flatbreads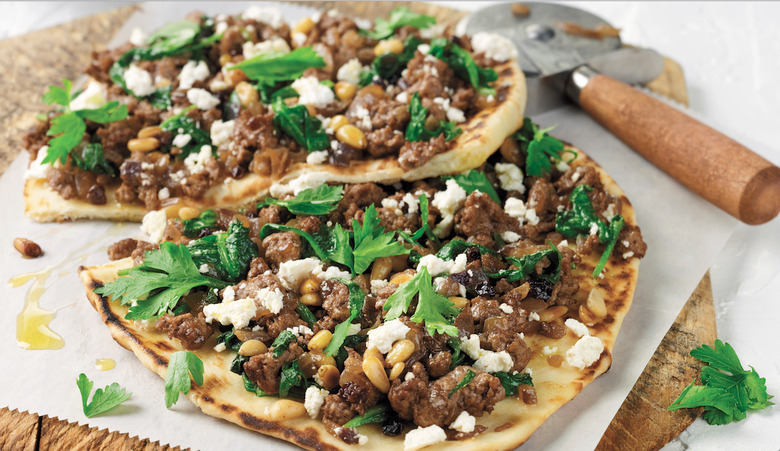 Ingredients
1 pound Australian ground lamb
2 tablespoons olive oil
1 yellow onion
2 tablespoons Moroccan seasoning mix
1 cup baby spinach leaves
1/4 cup pine nuts
2 tablespoons currants
Salt and freshly ground black pepper
1 large Turkish flatbread (or any other flatbread, like naan)
2 ounces feta
1/2 cup fresh parsley leaves
Tzatziki
Directions
Preheat oven to 400°F.
Heat the olive oil in a large frying pan, add the onion and cook, stirring until soft and light golden. Add the ground lamb and cook until all the lamb has browned, stirring to break up any lumps. Add the Moroccan mix and cook until aromatic. Add the spinach and cook until wilted, approximately 2 minutes. Remove from heat and stir in the pine nuts and currants. Season with salt and pepper.
Cut bread in half lengthwise, creating two large, flat pieces of bread to use as a base. Place bread onto a baking sheet, top with lamb mixture and sprinkle with crumbled feta. Bake in oven for 15 minutes or until crisp and hot. Sprinkle parsley over the flatbread and serve with tzatziki.