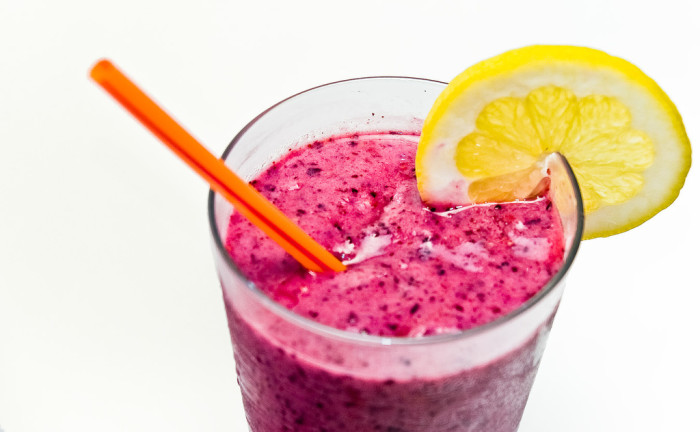 You can find all sorts of pretty damned tasty cocktail recipes on Food Republic (if we do say so ourselves). This isn't one of them. This one's for the kids. Since it's summer, there should be nice in-season berries wherever you are, and you should grab some, throw 'em in a blender, mix the puree up with cranberry juice and top it off with ginger ale. Hand a glass to the nearest child, watch them sip on the fizzy treats, then run for the hills before the sugar rush kicks in.
Ingredients
3

cups

of raspberries

3

cups

of strawberries, hulled

1

cup

of white cranberry juice

1

bottle

of ginger ale, chilled

6

cups

of ice

6

strawberries, sliced halfway through the middle for garnish on the side of the cups
Directions
In a blender, puree the berries and the white cranberry juice until smooth. Strain berries through a fine mesh strainer to remove seeds. Discard pulp and seeds.
Place ice in the blender and pulse until almost slushie consistency. Add the pureed berries and pulse until evenly combined.
Fill 6 glasses (kid-friendly or pool-friendly plastic) 3/4 full with the berry ice mixture and top off each with ginger ale. Garnish each cup with a strawberry and a red straw.