South Carolina Barbecue Sauce Recipe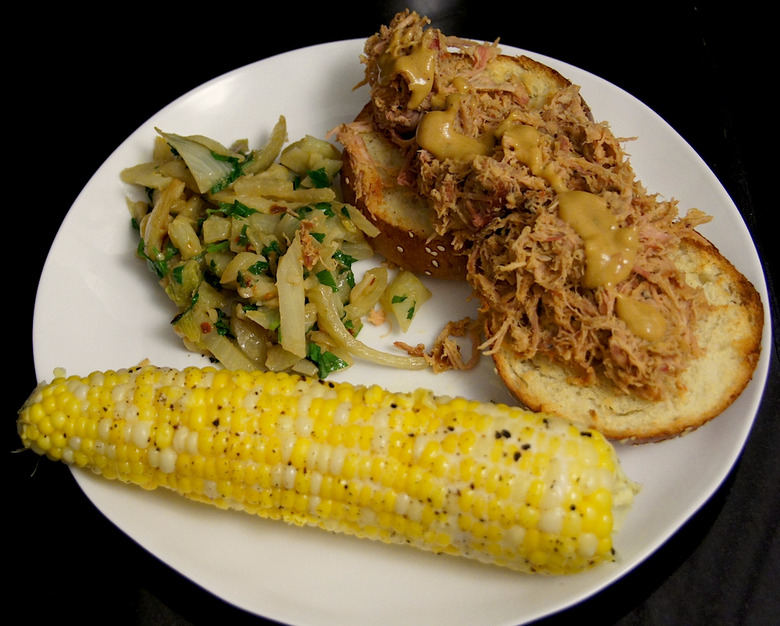 Photo: Dan Costin on Flickr
Any fan of mustard should automatically gravitate towards a homemade South Carolina-style barbecue sauce recipe. Unlike its ketchup, molasses and even coffee-spiked brethren from around the country, Carolina sauce is mustard and vinegar-based. Because guess who settled there in the 18th century? Germans! Inventers of kraut and hardcore mustard enthusiasts, they would know about balancing fat and acid. This is great because we all know that the best barbecue, no matter which animal it came from, is rich, heavy, fatty and begging for a sharp bite.
Straight-up yellow mustard is traditionally used in South Carolina-style barbecue sauce, but if honey, Dijon or even beer mustard is more your thing, customize your sauce to your personal tastes.
More barbecue sauces from Food Republic:
South Carolina Barbecue Sauce Recipe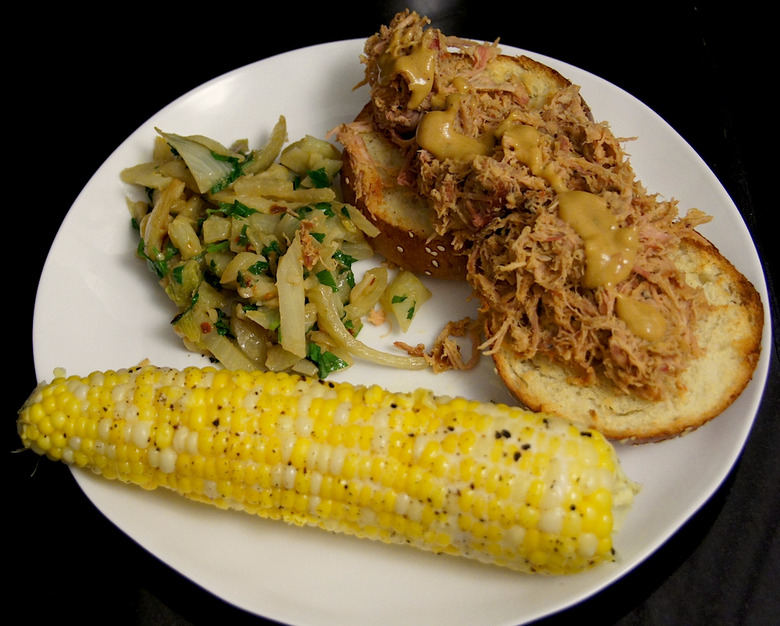 Ingredients
1 cup mustard of your choice
1 cup raw apple cider vinegar
1/3 cup light brown sugar
1/2 teaspoon Cayenne powder
1 tablespoon unsalted butter
Directions
Whisk together all ingredients except the butter in a medium saucepan, bring to a simmer, then reduce heat to low.
Whisk in butter, turn off heat and allow to stand and thicken.
When sauce comes to room temperature, transfer to a container with a tight lid and keep refrigerated until ready to use. Will keep for up to a week.