Smoked Bluefish Rillettes Recipe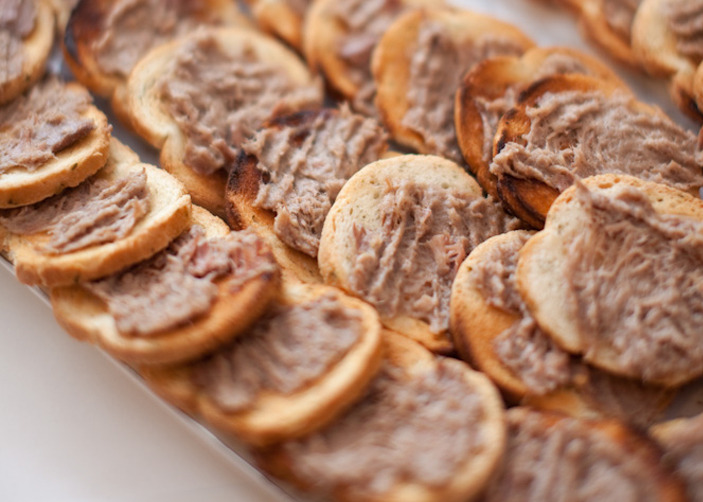 Rillettes
Tony Maws, owner and chef at Craigie on Main, is one of Boston's most celebrated chefs. His superior knowledge of fishing and French cuisine (Maws worked in France) are showcased in this seriously mouthwatering rillette recipe. A rillette is usually a pork spread, but the smoky bluefish makes a less fatty and equally delicious stand-in. Try to save some of these smoked bluefish rillettes for your guests.
Smoked Bluefish Rillettes Recipe
Servings
8
to 10 servings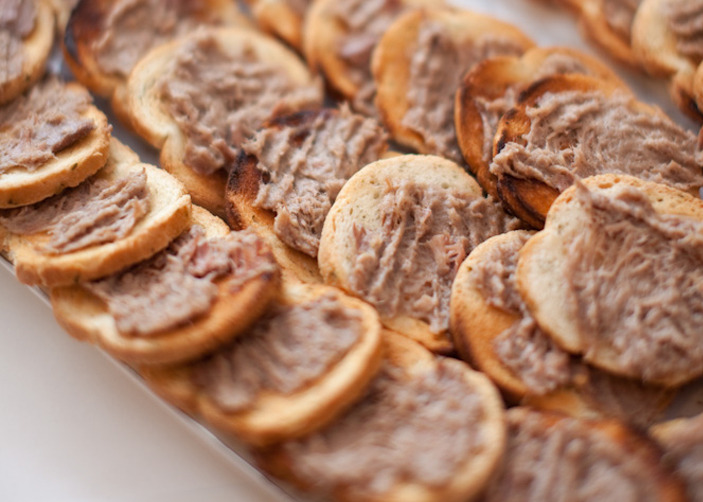 Ingredients
2 pounds smoked* local bluefish; picked; skinned; and blood line removed
2 tablespoons extra virgin olive oil
1/2 bulb fennel
1 stalk celery
2 shallots
1 clove garlic
1 teaspoon sweet paprika
1/8 teaspoon high quality saffron
1 bouquet garni of bay leaf; parsley; thyme; tarragon
2 tablespoons sour cream
juice from one lemon
fine sea salt
Directions
Heat the olive oil in a sauté pan over medium heat. Add all the vegetables, spices and bouquet garni.
Season with fine sea salt and cover, sweating out the vegetables until tender, approximately 5-8 minutes
Remove bouquet garni and transfer the remaining ingredients to a blender.Blend on high speed until smooth.
Let cool and mix in the sour cream. Add as desired to the picked smoked bluefish. Finish with some lemon juice.
Serve with baguette or crackers.