Slow Cooker Chili Recipe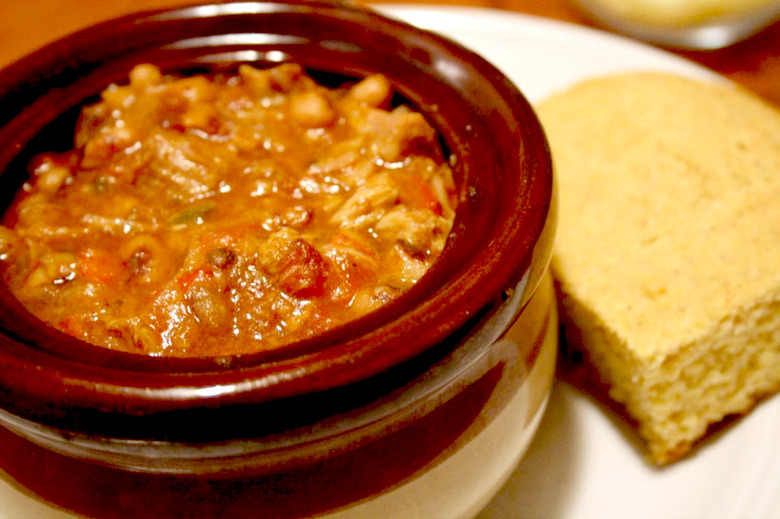 Photo: thebittenword.com on Flickr
If there's one classic recipe everybody needs to have ready at hand, it's chili. A slow-cooker or crockpot will make this already simplified dish even easier, but a nice heavy pot with a tight-fitting lid will do the trick as well. Break this recipe out for your next tailgate or even dinner date for a hearty, universally pleasing entree (sorry, vegetarians), perfect served over equally easy-to-make rice.
Slow Cooker Chili Recipe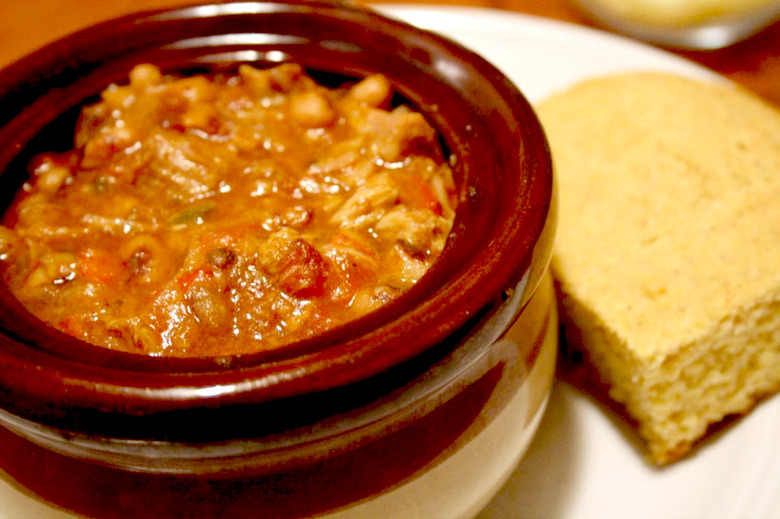 Ingredients
2 pounds ground beef
1 large yellow onion
1 green bell pepper
1 jalapeno pepper
1 teaspoon ground cumin
2 14-ounce cans diced tomatoes
2 14-ounce cans pinto beans
1/2 teaspoon salt
1 tablespoon chili powder
1 teaspoon cayenne pepper
Directions
Heat a large pan over medium-high heat and brown the ground beef, breaking up any large chunks with a wooden spoon.
When no more pink remains, drain off excess fat, leaving one tablespoon in the pan. Transfer cooked beef to a large bowl and set aside. Return pan to stove.
Saute onions, bell pepper, jalapeño and cumin until translucent, about 5 minutes.
Transfer meat, onions, bell pepper, jalapeño, tomatoes with juices reserved, beans, salt, chili powder and cayenne to the slow-cooker, crockpot or heavy bottomed pot on the stove.
Cover, set to low heat and cook for 4-6 hours.
Serve over rice or with cornbread with the toppings of your choice.