Sloppy Joe Sandwich Recipe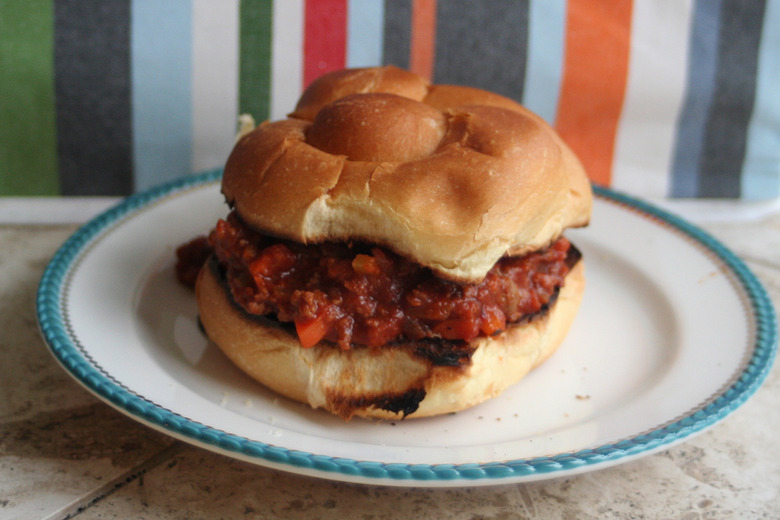 All the childhood memories, minus the lunch lady.
There's no school lunch revival more nostalgic than the Sloppy Joe sandwich. You can do a lot with basic pantry ingredients and a pound of ground beef, but few recipes are easier than this. The classic is (barely) contained in a burger bun, but feel free to experiment with various rolls and other types of bread.
Sloppy Joe Sandwich Recipe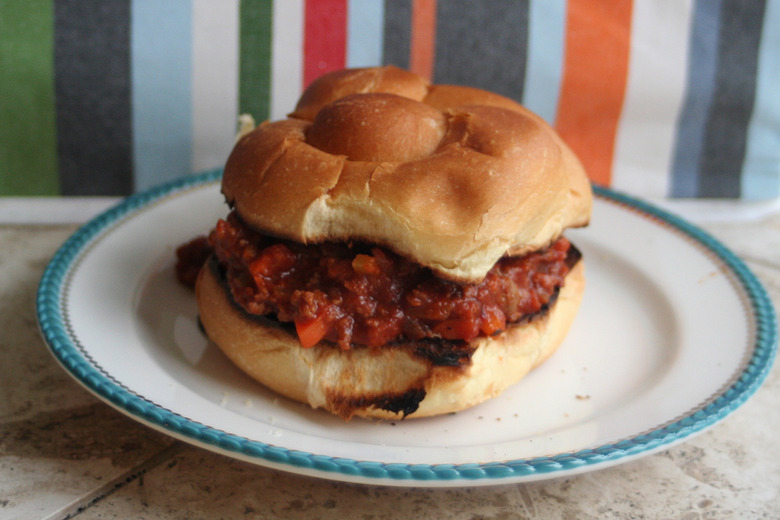 Ingredients
1 lb ground beef
1 medium onion
1 green bell pepper
1 tablespoon brown sugar
1 tablespoon vinegar
1 cup ketchup
2 tablespoons Yellow mustard
1/2 teaspoon ground
1 teaspoon salt
4 Hamburger buns
Directions
In a large skillet over medium high heat, combine ground beef, onion, and bell pepper. 
When beef is cooked through, drain off excess fat and stir in sugar, vinegar, ketchup, and mustard.
Season with cumin and salt and simmer on low heat for 20 minutes.
Divide among hamburger buns and serve.