Simple Vanilla Ice Cream Recipe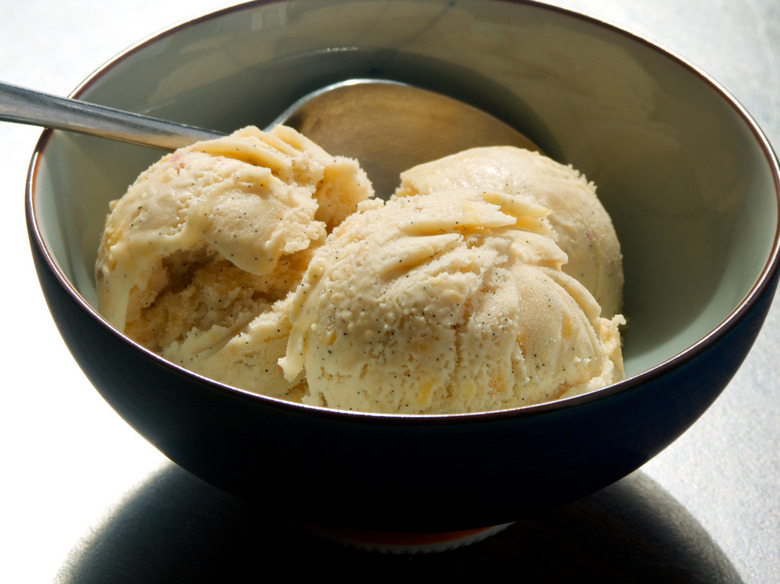 Vanilla ice cream. So simple, so maligned for its being, well vanilla. And yet so delicious. Especially on a hot day. Can you buy vanilla ice cream almost anywhere? Sure. But what if you made it yourself (provided you have an ice cream maker), and it was better than anything you grab out of a freezer at the corner store? You'd be psyched, right? And you'd have a template that's great on its own, or just a simple base for toppings, flavors, ice cream sodas, shakes, ice cream sandwiches, whatever! Vanilla ice cream. Think about it. You're feeling cooler already.
Oh yeah, and we've tried a lot of vanilla ice cream recipes, and we've tested this one, and we feel that this recipe will give you the richest, the creamiest vanilla ice cream you'll ever need.
Simple Vanilla Ice Cream Recipe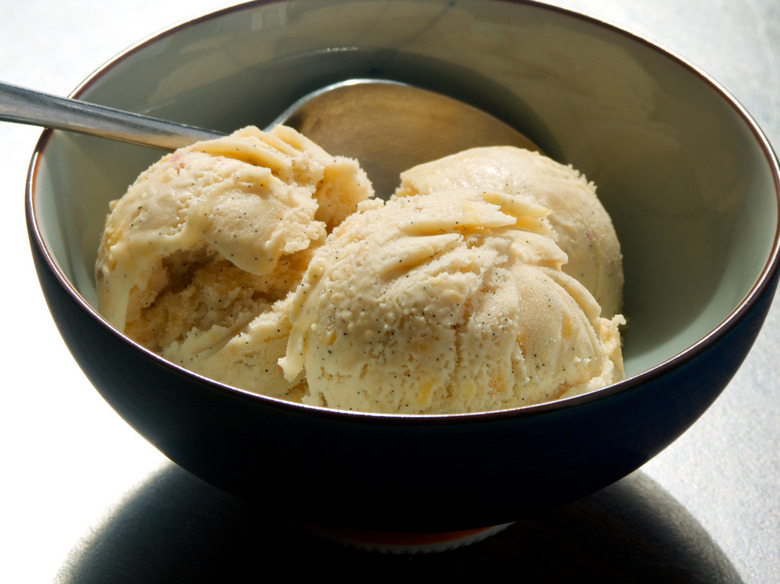 Ingredients
6 egg yolks
1 pint heavy cream
1 cup half and half
1/2 cup, plus 2 tablespoons sugar
1 vanilla bean
Directions
In a heavy bottomed saucepan, heat cream, half and half, sugar and vanilla bean to a boil. 
In a large stainless steel bowl, reserve egg yolks. Temper (add a little at a time) hot cream mixture into the egg yolks while constantly stirring. 
Place entire mixture back onto heat for one more minute, stirring constantly. Do not boil. Just heat until the mixture coats the back of the spoon.
Remove from heat and strain. 
Cool over an ice bath. 
Freeze in ice cream machine according to manufacturer's instructions.