Simple Spiced Nuts Recipe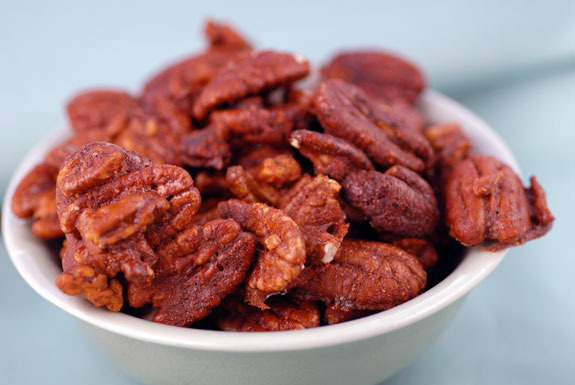 Basic spiced nuts make for a healthy snack that's easy to make ahead and can sit out all night... if they last that long. Whether you're serving cold beer and watching a game or pouring champagne to toast a special occasion, mixed nuts always mix well no matter what the crowd.
Simple Spiced Nuts Recipe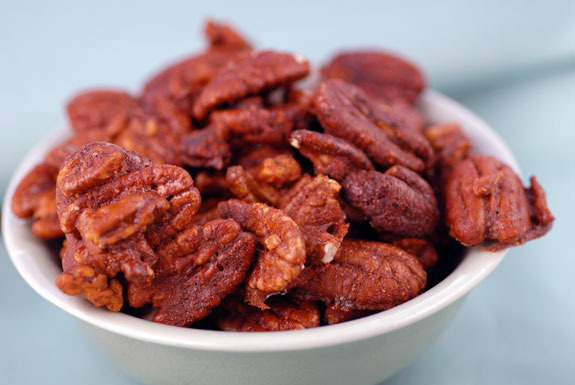 Ingredients
1 tablespoon olive oil
1/2 cup whole almonds
1/2 cup cashews
1/2 cup walnuts
1/2 teaspoon kosher salt
1/2 teaspoon paprika
2 teaspoons light brown sugar
4 mint leaves
1/4 cup sunflower seeds
Directions
Line a baking sheet with parchment paper. 
In a large pan over low heat add the olive oil. When it is heated add the nuts, salt, and paprika and toast until golden, about 8-10 minutes.
Then add the sugar and cook, stirring constantly, for another 3 minutes. Transfer the nuts to the sheet pan, mix in the sunflower seeds and spread in a single layer to cool.
Sprinkle the nut mixture with the mint. Transfer the nuts to a bowl. Taste and add more salt if needed. Serve and enjoy.