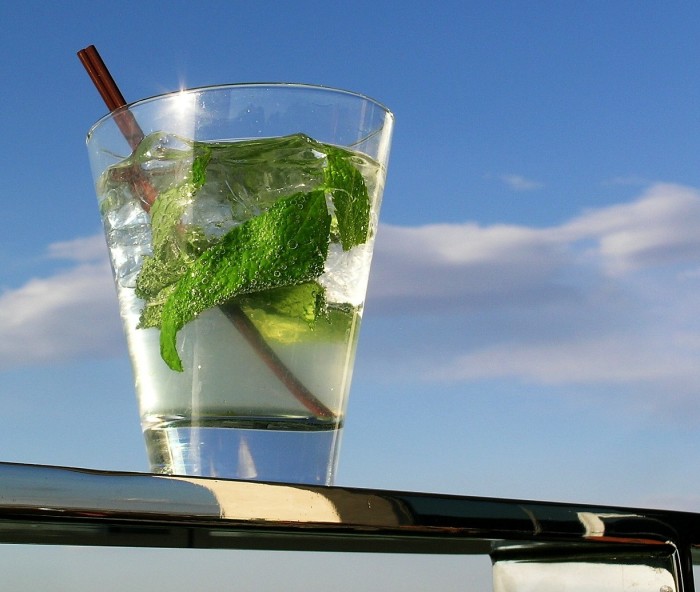 This refreshing minty rum drink has a stronghold as "most popular cocktail" in warm weather hotspots like Miami and of course its homeland of Cuba. We love it all year long but especially in the summer when fresh mint is growing right outside our windows. Grab your muddler and toast the weekend with a mojito.
Ingredients
4 to 5

leaves

mint

2

ounces

lime juice, fresh squeezed

1

teaspoon

powdered sugar

ice

2

ounces

rum

splash of

Club Soda

lime wedges or mint sprig, optional garnish
Directions
In a glass add the mint leaves, sugar and fresh squeezed lime juice and muddle, breaking the mint leaves slightly.
Add the ice.
Pour in the rum and top with a splash of soda water. Garnish with mint sprig or lime wedge if you choose. Enjoy.