Simple Mac-N-Cheese Recipe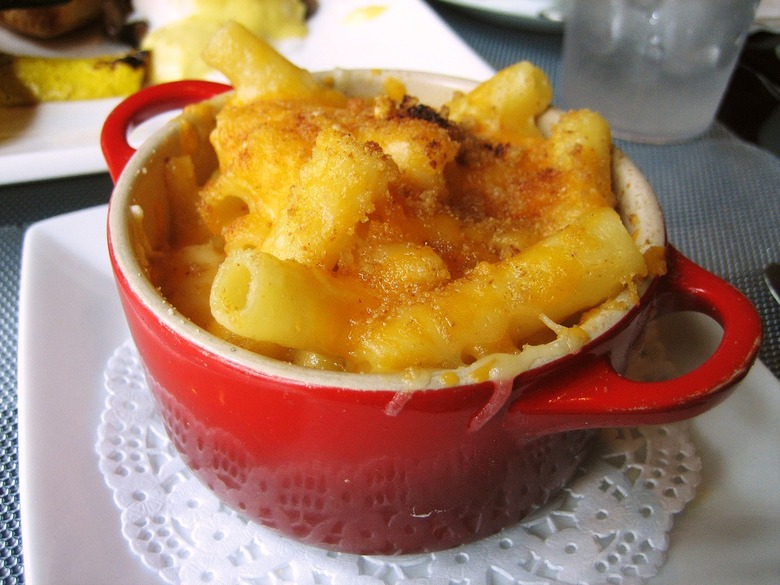 Have you mastered the Food Republic best basic mac-n-cheese recipe yet? If so, and even if you haven't, we think it's time you tackled the next step. This simple mac-n-cheese recipe offers up the very same Zen-like balance of melted cheese and soft noodle goodness as the original. But switching from the usual cheddar to a smoked gruyère gives this mac-n-cheese hidden smoky depths. Serve some Sriracha or your favorite hot sauce on the side for a kick.
Simple Mac-N-Cheese Recipe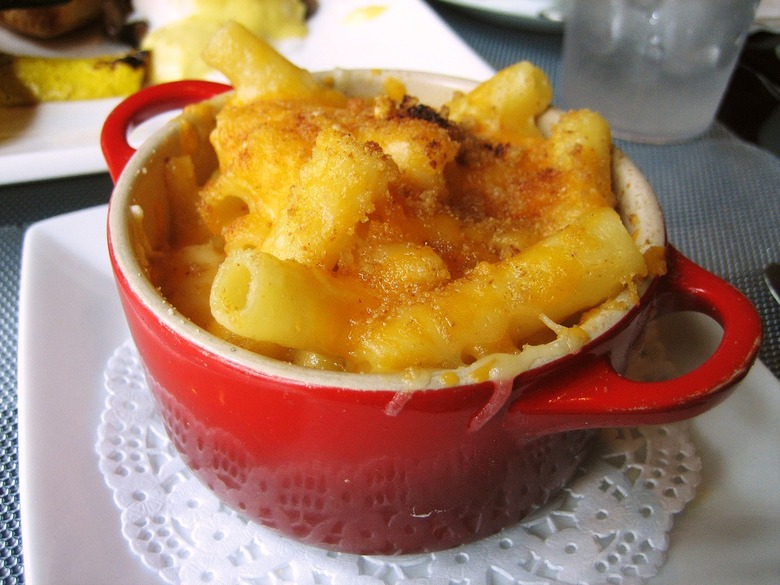 Ingredients
1 pound macaroni
1 cup plain bread crumbs
1 teaspoon, plus more to taste salt
1 teaspoon, plus more to taste freshly ground black pepper
8 tablespoons (1 stick) unsalted butter
3 tablespoons flour
3 cups milk
1 teaspoon smoked paprika
9 ounces smoked Gruyere cheese
Directions
Preheat the oven to 350 degrees F.
Fill a large pasta pot with water and bring to a boil. Add a hefty pinch of salt, and add the pasta.  Cook according to package instructions until al dente.
Drain the pasta, return to the pot, and add 1 tablespoon butter. Toss to coat, and set aside.
Combine the breadcrumbs and parsley in a small bowl. Season with 1 teaspoon each of salt and pepper. Add the melted butter and combine with a fork. It's okay if clumps to form. Set aside.
In a heavy bottomed 2-quart saucepan, melt 3 tablespoons butter over medium heat. Add the flour and whisk to combine, cooking for 3 to 5 minutes, until blond and bubbling. Stir constantly, and do not let brown.
Add a little of the milk to the flour butter mixture and whisk to combine. The mixture will look like scrambled eggs. Slowly add the remaining milk in a steady stream, stirring with a whisk to combine. Cook, stirring constantly, until thickened, about 6 to 8 minutes. This is your bechamel sauce.
Remove the bechamel from the heat. Add the paprika, salt, and pepper, and stir to combine. Fold in a little more than half of the grated cheese.  Add to the pasta and fold to combine.
Pour into a greased 9 x 13-inch glass casserole dish. Sprinkle the breadcrumbs on top, creating an even coating. Top with the remaining grated gruyere.
Bake in the oven for 30 minutes. Let stand 5 minutes and serve.