Simple Grilled Whole Lobster Recipe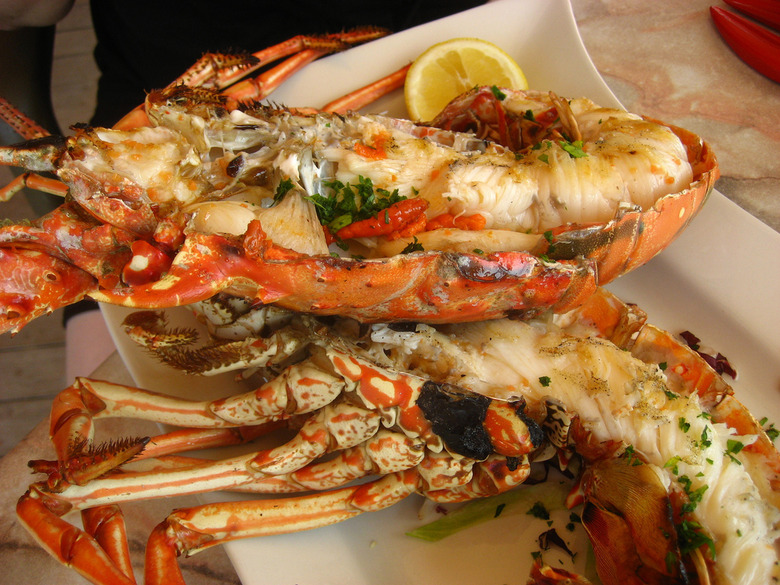 When it comes to grilled whole lobsters, I always endorse charcoal over gas, but either will work. About a pound and a quarter lobster is the sweet spot for the most tender, tastiest meat. If you want more of a complement to a meal you can grill just the tails — same method as below. Still cut them in half lengthwise, but skip the parboil.
Simple Grilled Whole Lobster Recipe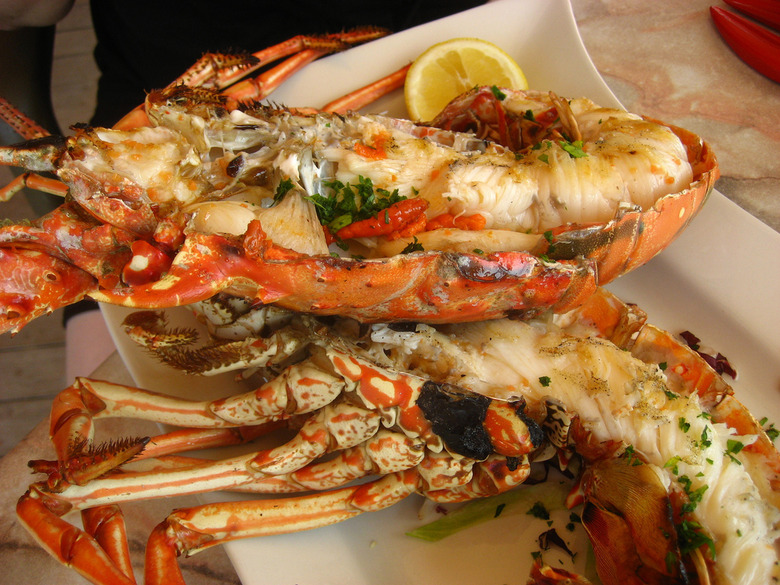 Ingredients
1 whole lobster
4 tablespoons melted butter
2 tablespoons lemon juice
pinch of salt
pinch of ground pepper (grinding it fresh onto the lobster will make a huge difference)
1 teaspoon minced garlic (optional)
Directions
Parboil the lobster so you don't end up with a nicely grilled outside and raw inside. Drop the lobster in a pot of boiling water, remove after five minutes and shock in an ice bath to stop it from cooking any further.
Slice the lobster lengthwise all the way through into two halves. Clean out the tomalley (green stuff) from the body.
With the same knife, cut small slits in the claws to vent while cooking. Brush the exposed meat with a mixture of melted butter, lemon juice, a little salt and freshly ground pepper, and if you want, some minced garlic.
Clean and lightly oil the grill and get your coals at medium heat. Lay the lobster flesh side down and cook for about five minutes. Then turn it over, brush on more lemon butter, and cook shell side down for another five minutes. When finished the meat should be firm and opaque all the way through.
Serve with more lemon butter on the side.