Simple Grilled Radicchio Salad Recipe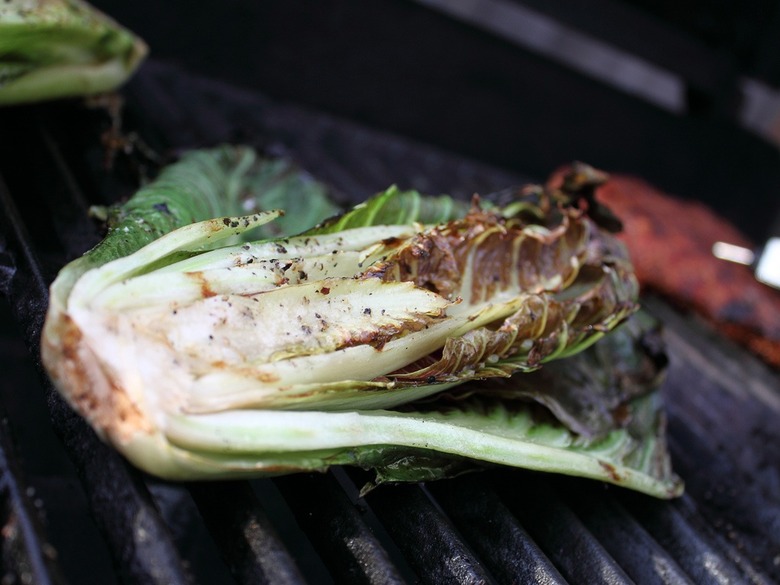 Photo: mccun934 on Flickr
Grilled radicchio might sound strange, but certain greens — and reds, like radicchio — do great on the grill. This bitter lettuce is sturdy enough for the high heat, and when the leaves char it becomes a killer side dish for grilled chops or an awesome base for a simple salad like this one.
Simple Grilled Radicchio Salad Recipe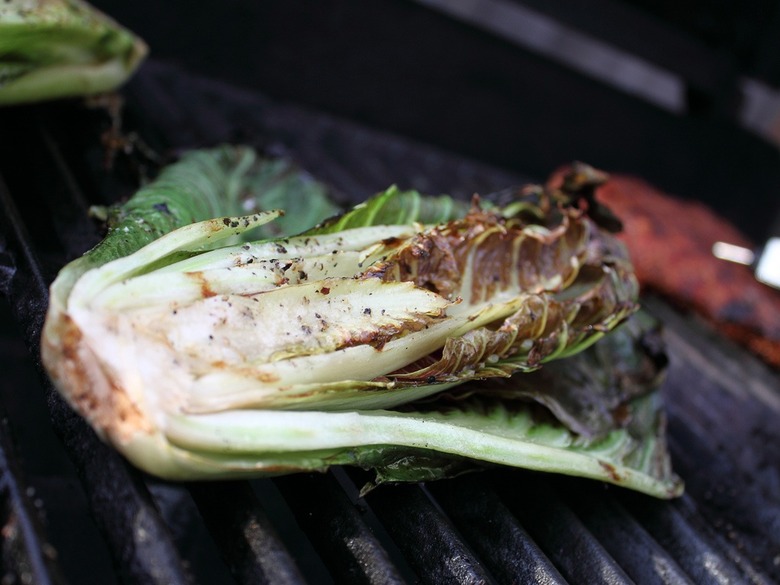 Ingredients
1 cup extra-virgin olive oil
1/2 cup plus 2 tablespoons fresh lemon juice
2 tablespoons fresh basil
1 clove garlic
1 tablespoon honey
8 ounces yellow wax beans
4 heads radicchio
4 cups mixed baby greens
1/2 cup Parmesan Reggiano
Directions
in a medium bowl, whisk all ingredients to blend. Season with salt and pepper to taste. You can make this ahead of time and simply whisk again right before serving.
Pre-heat the grill to medium-high heat. Place radicchio in large bowl. Add enough dressing to coat evenly. Grill until tender and crispy on the outer leaves, turning occasionally, about 3 minutes.
Coarsely chop the radicchio and slice the wax beans in half lengthwise.
Add both to a large bowl with the mixed greens. Toss with enough dressing to coat. Season salad to taste with salt and pepper.  
Top with the shaved cheese and serve.