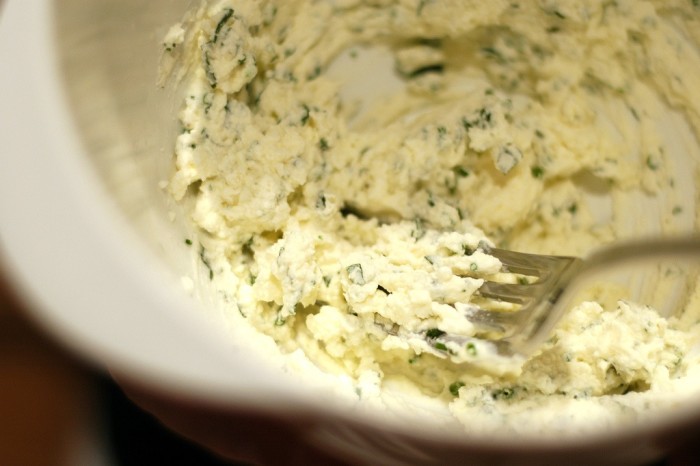 This chive butter recipe is quick and easy and works as a spread for bagels or a sauce for steak.
Chives have plenty of other uses, but here, the delicate touch of onion flavor that fresh chives bring to the butter makes for a surprisingly easy way to jazz up myriad dishes.
Ingredients
2

sticks

unsalted butter, softened

1/4

cup

chives, snipped finely

2

teaspoons

lemon zest

fleur de sel, to taste

freshly ground black pepper, to taste

1/4

teaspoon

garlic powder
Directions
Combine all of the ingredients in a mixing bowl.
After it's mixed, roll butter into a log and wrap in plastic wrap. Place in the fridge to harden.
Use this as a spread or, the next time you grill a steak, cut a 1/4-inch slice and place it over the top when the steak is warm. And that's it: Instant chive-butter sauce.