Shishito Yuzu-Ade Cocktail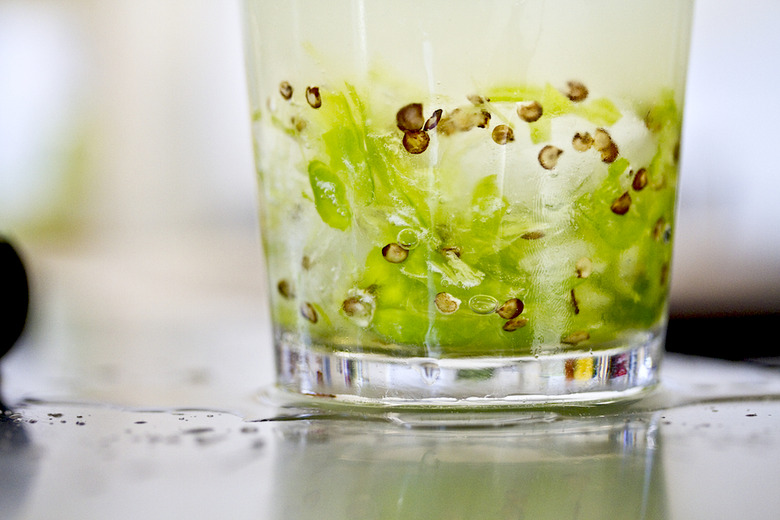 Photo: Jonny Spielsinger
As a new mixologist, the thought of developing new cocktails excited me. I wanted to use yuzu, a Japanese citrus fruit similar to lemons, and remodel the American Vodka Lemonade. I added muddled de-stemmed and de-seeded shishito peppers — mild green peppers that are semi-sweet and less spicy than jalapeños — but you can keep the seeds in for extra flavor and texture.
In this cocktail particularly, the shishitos' citrusy, peppery aroma and flavor make a perfect complement to the yuzu juice. You can get both ingredients on MarxFoods.com, or at any Asian market. This drink may be perfect for spring and summer, but if you're bundled up and cozy at home this winter, it's a fun, easy, and impressive drink to make and impress your friends.
Shishito Yuzu-Ade Cocktail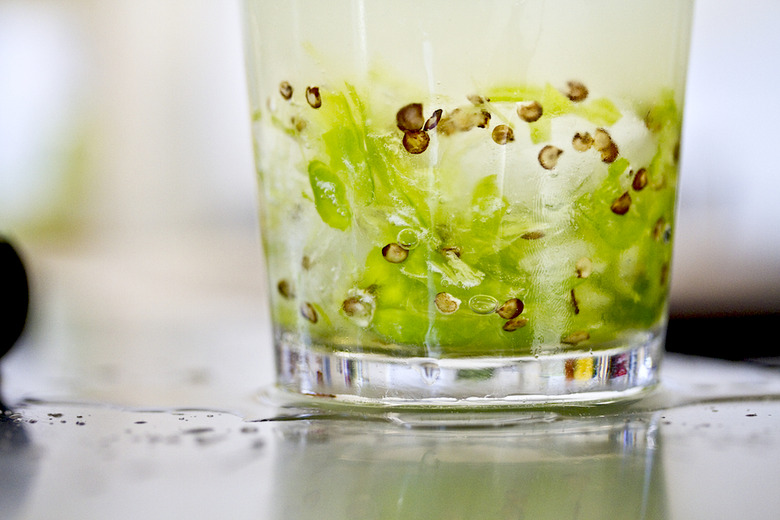 Ingredients
2 shishito peppers
1 ounce yuzu juice
2 ounces vodka
3/4 ounce simple syrup
splash of Club Soda
Directions
Put the peppers, simple syrup and a few cubes of ice in a large glass. Muddle vigorously until peppers are pulped and broken into pieces.
Combine resulting mixture with yuzu juice and vodka in a shaker.
Add ice and shake well.
Strain into a highball glass over ice and add a splash of club soda.
Garnish with a few chunks of shishito pepper from the shaker.