Shake Up The Whiskey Sour Two Ways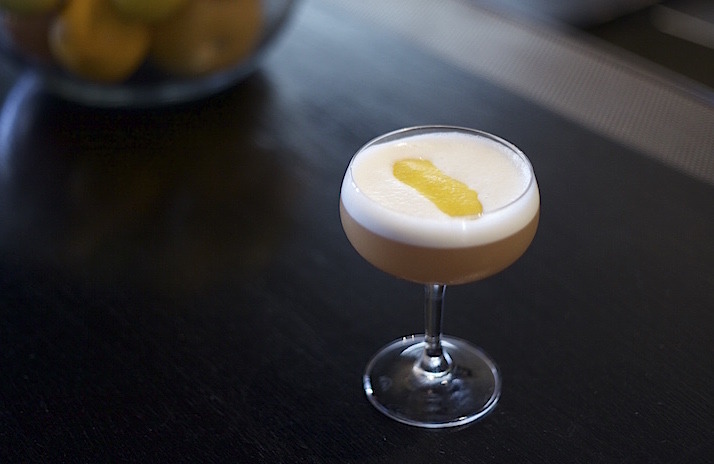 Make your sour two ways. (Photo: Dominic Alling.
Once you've experienced the smooth, frothy meringue of an egg-white cocktail, it's hard to forget. The whiskey sour, a combination of whiskey, lemon, sugar, bitters and egg white (though its journey has included many iterations without egg white), has undergone a renaissance and become a serious and delicious cocktail worthy of any great bar.
This shift comes with the nuance of a light, airy texture built on the protein of the egg white, which doesn't add anything to the flavor of the drink but does seem to even out all the notes of spirit, citrus and sweetener in a pillowy cushion. Egg-white drinks are typically a two-step process: First you shake without ice to create the meringue, then you add ice to chill and dilute the drink like any shaken cocktail. Shaking without ice, or "dry" shaking, first — ideally with room-temperature eggs — will lead to a smooth, white foam of protein bubbles.
Since San Francisco fixture Beretta opened its doors in 2008, they've featured a whiskey-sour variation that has won over almost every patron with the slightest doubt about having an egg-white cocktail. Their take on the Rattlesnake, a drink originally listed in the Savoy cocktail book in 1930, is almost as simple as the whiskey sour. With the twist of using maple syrup, rye whiskey and Peychaud's bitters, it's a flavor combination few can resist. Plus, it pairs well with the restaurant's specialty pizzas.
Try both, and if you have any doubts on why egg-white cocktails are worth the effort and minuscule risk, let the Rattlesnake be your gateway.
Shake Up The Whiskey Sour Two Ways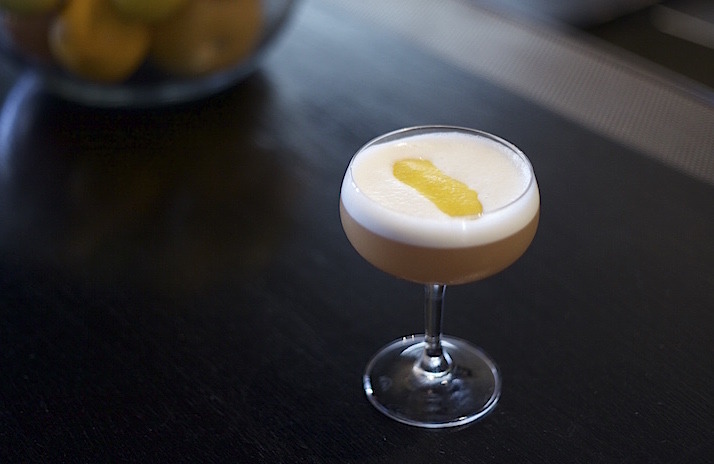 Ingredients
2 ounces bourbon
3/4 ounce lemon juice
3/4 ounce 1:1 simple syrup
egg white
2 ounces rye whiskey
1 ounce lemon juice
1/2 ounce maple syrup
5 dashes Peychaud's Bitters
egg white
Directions
Combine liquid ingredients into the small shaker tin and egg white into the large tin separately.
Dry shake without ice for 10 seconds, then add ice to the tins and shake again for 10 seconds.
Strain into a sour glass and garnish with a dash of Angostura bitters across the foam.
Combine liquid ingredients into the small shaker tin and egg white into the large tin separately.
Dry shake without ice for 10 seconds, then add ice to the tins and shake again for 10 seconds.
Strain into a coupe glass and garnish with lemon peel.
Hand-Craft Your Cocktail Hour: Apple-Ginger Whiskey Sour Recipe
Bourbon Sour Cocktail Recipe
Meet The Modern Whiskey Sour: Gold Rush Cocktail Recipe