Scotch Egg Recipe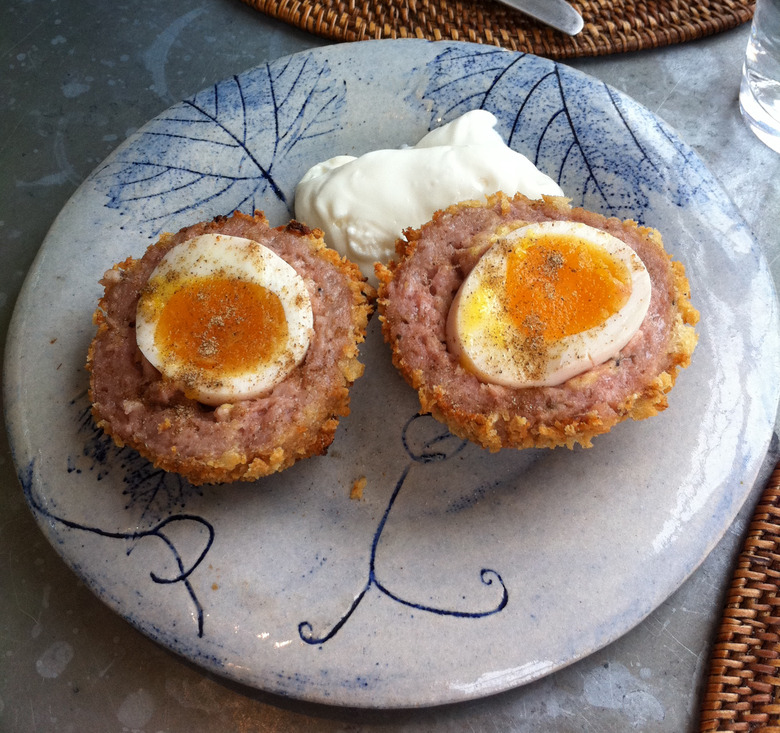 Photo: Richard Moross on Flickr
Scotch Egg Recipe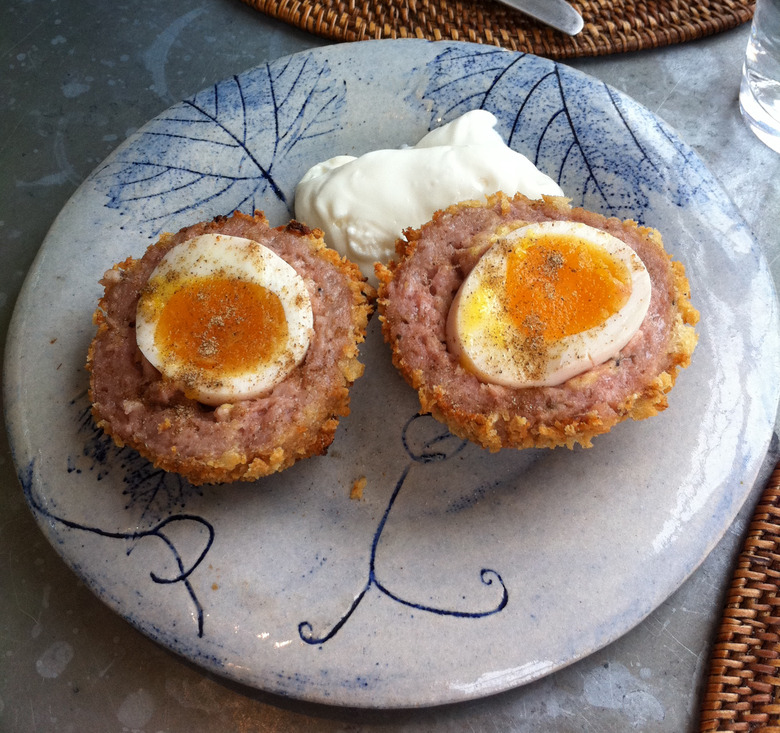 Ingredients
7 large free-range eggs
1 pound ground pork sausage
2 dashes worcestershire sauce
1/2 teaspoon freshly ground black pepper
1 cup breadcrumbs
canola or vegetable oil
mayonnaise
Directions
Hard-boil six of the eggs according to our handy guide, subtracting two minutes from the cooking time. Beat remaining egg and set aside.
Cool eggs completely, peel and pat dry with a paper towel.
Mix worcestershire sauce, pepper and sausage in a large bowl.
Divide sausage into six portions and sculpt loosely around each egg, making sure not to leave any of the white exposed.
Roll each egg in beaten egg, then in breadcrumbs to coat completely and set aside.
Heat enough oil over medium-high heat in a medium heavy-bottomed pot to submerge eggs halfway.
Fry in batches of 3 until just golden brown on both sides, about 2-3 minutes.
Drain on several layers of paper towel, slice in half and serve warm with mayonnaise for dipping.