Sangrita Recipe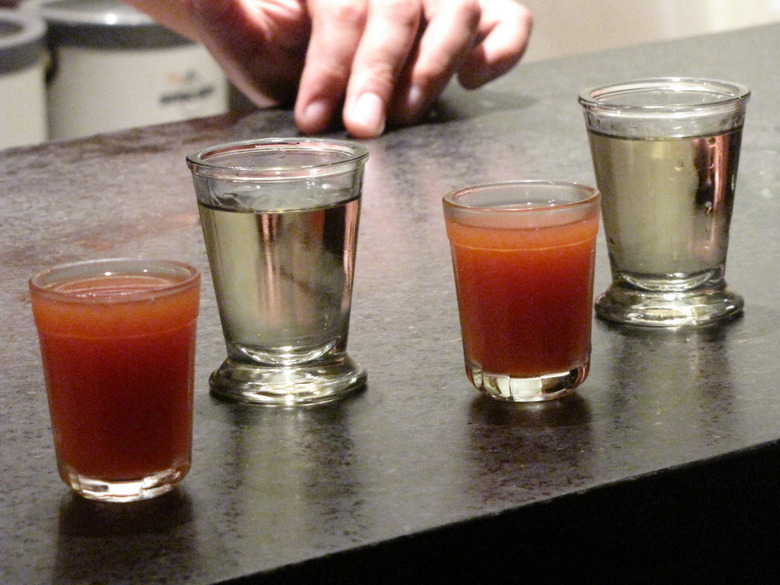 photo: Capitu on Flickr
If the name sangrita sounds familiar to you, it probably means one of two things: Either you think I can't write the word "sangria," or you're an experienced tequila drinker who knows how to make top shelf tequila even more enjoyable.
Sangrita (pronounced just like it looks) is a traditional Mexican drink served as a chaser to high-end tequilas. Little-known in the States, it does not contain alcohol, but rather it is a simple mix of juices and spices that is designed to be consumed alongside your tequila, alternating sips and cleansing and brightening the palate as you drink — neither should be "shot" in one gulp. It's sweet, spicy, and savory all in one little pony glass, and with tequila, the effect can be divine.
Sangrita, however, has no canonical recipe, and its origins are lost. Sangrita recipes are as varied as they are for pasta sauce — perhaps even more so. Most modern sangrita is heavy on tomato juice, while old-school recipes omit tomato altogether and focus on orange and lime. Poke around for even a short while and you'll uncover creations that include Clamato, grapefruit, grenadine, sugar, cucumber, and even cut-up vegetables.
After extensive experimentation, my personal favorite sangrita recipe tries to find a balance between the extreme versions of the drink, offering a simple version of the chaser that's full of tomato flavor but isn't Bloody Mary-thick and comes balanced with plenty of tart orange juice and enough lime to taste (but not so much that you'll be squeezing limes all day to make it). As with any sangrita, spice is always essential, and you can always adjust for taste. Just don't overdo it — sangrita should always be soothing and pleasant!
Sangrita Recipe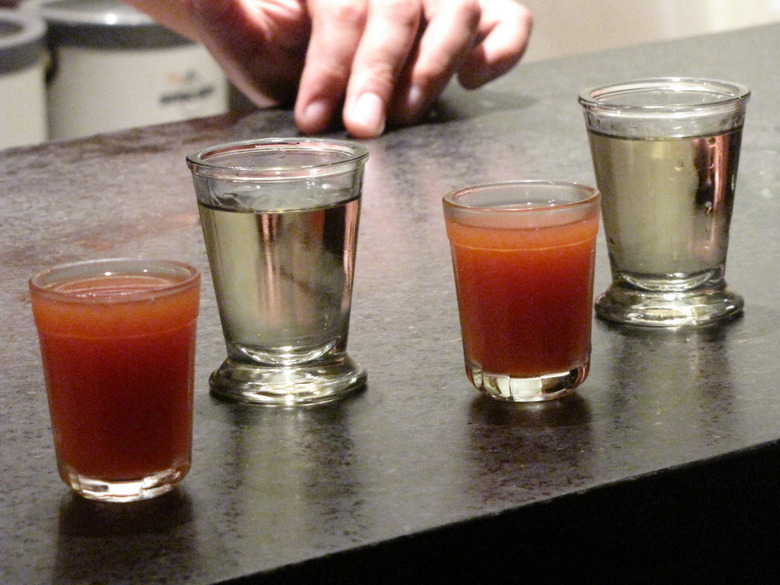 Ingredients
5 1/2 ounces tomato juice (not V8)
5 ounces orange juice
1 ounce fresh-squeezed lime juice
2 dashes Tabasco
1 pinch salt
Directions
Mix all ingredients well with a little ice and strain into pony glasses or a small pitcher for serving later. 
Enjoy with the quality tequila of your choosing.