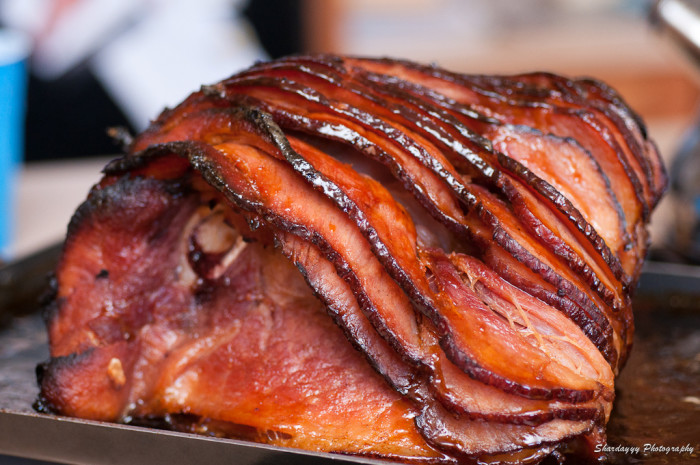 We trust our the success of our holiday meats to nobody but celebrity chefs. Well, and Mom and Grandma and stuff. But unless they can invent something better than lobster steak, we're going to have to go with David Burke for our Easter ham glaze this year.
Burke combines the malty caramel flavor of Samuel Adams Boston Lager with sweet, sticky caramelized peaches for a glaze any ham would be only too lucky to have brushed on in layers, just as we intend to do.
Ingredients
1/2

cup

sugar

1/2

cup

butter

4

whole

peaches, unpeeled

2

tablespoons

red wine vinegar

2

bottles

Samuel Adams boston lager
Directions
Melt butter in a sauce pan and add sugar. Cook until sugar lightly caramelizes.
Set stove to medium heat.
Cut up peaches, add to pan and cook until peaches begin to fall apart.
Add red wine vinegar and Boston Lager and simmer for 5 minutes.
Purée in a blender and use to glaze your ham.
More recipes with beer on Food Republic: