Salty, Crunchy Goodness: How To Make Salami Chips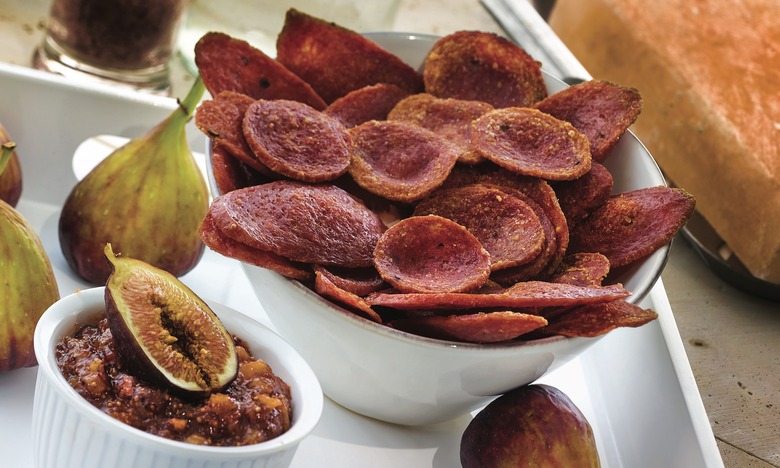 We may receive a commission on purchases made from links.
When it comes to hard hitters in the charcuterie game, Charles Wekselbaum, chef-owner of Charlito's Cocina, knocks it out of the park. His brand-new cookbook, Cured, is a vibrant, beautifully photographed homage to all things preserved meat, with techniques, recipes for charcuterie and especially recipes with charcuterie. With detailed guides and master tips on treating that pork properly, you won't miss a beat. 
This dish was discovered at one of the pop-up food markets we frequent in New York City. One cold weekday evening, when business was slow, our neighbors across the aisle, La Sonrisa Empanadas, motioned to us for a few thin slices of salami. In accordance with our unwritten understanding that we keep each other fed during the long market hours, we obliged. A few minutes later, we received a surprise treat. Ariel, the empanada master, had taken our slices and dropped then in the fryer. The result was salami chips — a delicious snack, appetizer, and a powerful creator of texture in a wide range of main dishes.
Salty, Crunchy Goodness: How To Make Salami Chips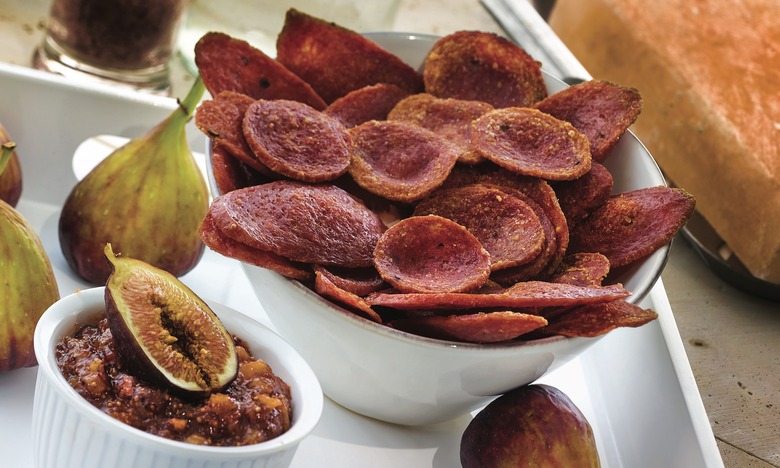 Ingredients
6 ounces salami
oil for frying
Directions
Fry slices of salami in hot oil in a skillet or pan for deep-frying until they are crispy, but not burned.
Remove the salami slices from oil with a slotted spoon and dab them dry with a paper towel to remove excess oil.