Salt Cod Fritters Recipe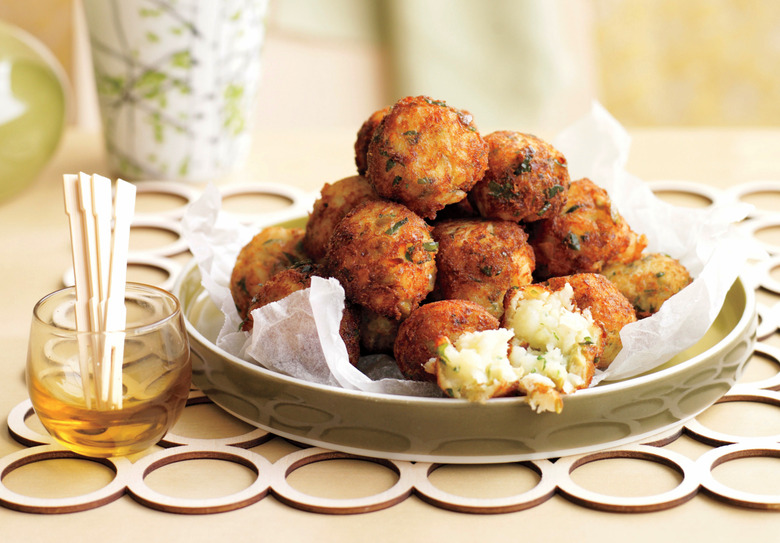 Photo: ACP Magazines Limited
We may receive a commission on purchases made from links.
When it comes to the basics, look no further than a cookbook by renowned Test Kitchen master Pamela Clark. Her simple, triple-tested recipes are delicious and genuinely foolproof, two things you'll want when tackling homemade tapas. Master these salt cod fritters, a tapas staple, and consider yourself ready for happy hour.
Salt cod, also known as salted cod, baccalà and bacalao, is available from Italian, Latin and Portuguese delicatessens and some gourmet grocery stores. It needs to be de-salted and rehydrated before use.
Salt Cod Fritters Recipe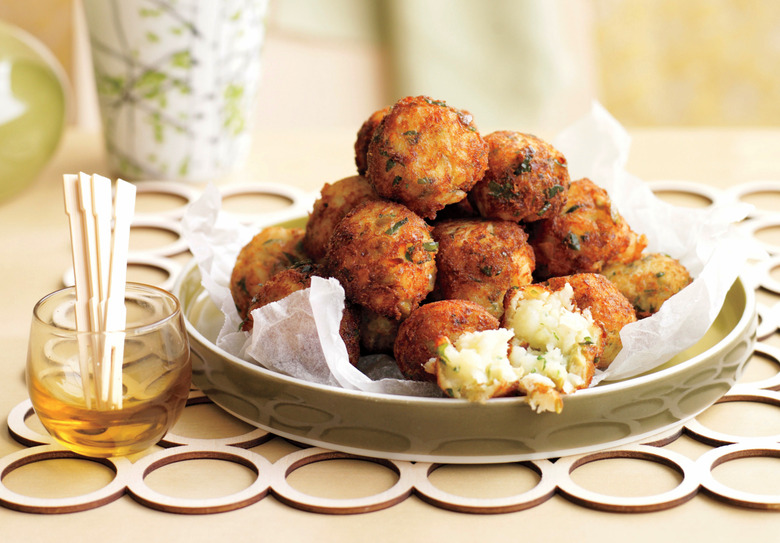 Ingredients
1 1/4 pounds salted cod fillet
3 potatoes (about 1 pound)
1 tablespoon olive oil
1 onion finely chopped
2 cloves garlic
1/4 cup finely chopped fresh flat-leaf parsley
1/2 cup pitted green olives
1 egg
vegetable oil
Directions
Rinse fish under cold water to remove excess salt. Place fish in large bowl, cover with cold water; refrigerate, covered, overnight, changing the water three or four times. Drain fish; discard water.
Place fish in large saucepan, cover with cold water; bring to the boil uncovered. Reduce heat, simmer, covered, 5 minutes. Drain fish, discard water; remove skin and bones then flake fish.
Boil, steam or microwave potato until tender; drain. Roughly mash potato in large bowl.
Meanwhile, heat olive oil in large frying pan; cook onion and garlic, stirring, until onion softens.
Combine fish, onion mixture, parsley, olives and egg with potato; mix well.
Roll level tablespoons of fish mixture into balls, place on baking-sheet lined with parchment paper; refrigerate 30 minutes.
Heat vegetable oil in deep skillet or wok; deep-fry fritters, in batches, until lightly browned and heated through. Drain on paper towels.
Rosemary Potatoes With Leek And Chorizo Recipe
Ricotta-Stuffed Prosciutto And Melon Recipe
Braised Peas And Ham With Eggs Recipe