Salsa Verde Cruda Recipe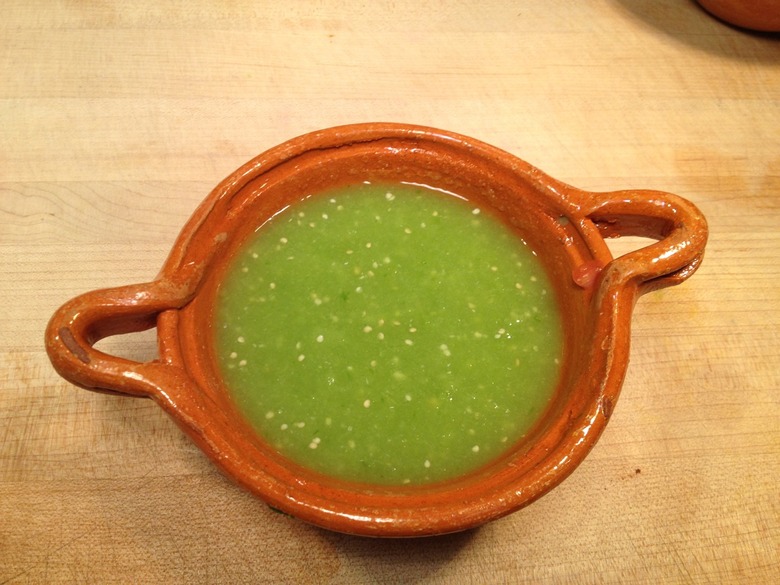 Photo: Pulqueria, NYC
Salsa verde might be the most popular salsa in Mexico, even more than red tomato–based Pico de Gallo. In Mexico, you rarely find Pico de Gallo in taquerías as a salsa — more often it is found served as a salad on the side. This green salsa is really easy to make and brings great flavor and freshness to almost everything. People love it for its fruity flavor, and it's very popular at my restaurant Pulqueria. It's a versatile recipe — instead of blending the ingredients, you can chop them all, add some cilantro and avocado and serve it like Pico de Gallo as a salad or a side. Or you can add this salsa verde cruda to a guacamole for increased texture and juiciness.
If you want to keep things basic, make a large batch and serve it with homemade tortilla chips.
Salsa Verde Cruda Recipe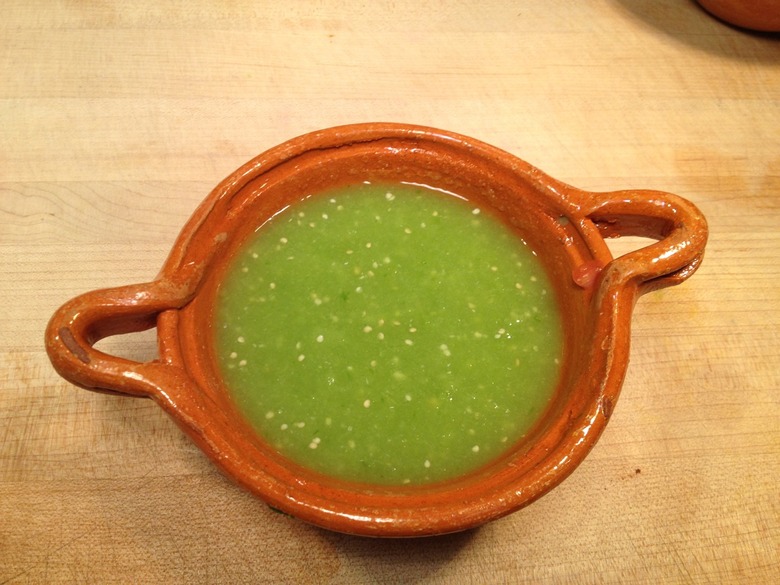 Ingredients
12 tomatillos
3 fresh serrano chiles
1/4 cup white onion
1/4 teaspoon minced garlic
salt
Directions
Blend all the ingredients together. You can decide if you want the salsa chunky or smooth, just be sure you don't blend too much. You still want to be able to see the seeds from the tomatillos.
Taste for salt and serve in bowl or a mortar.