Rosemary Rubbed Rib-Eye Steak Recipe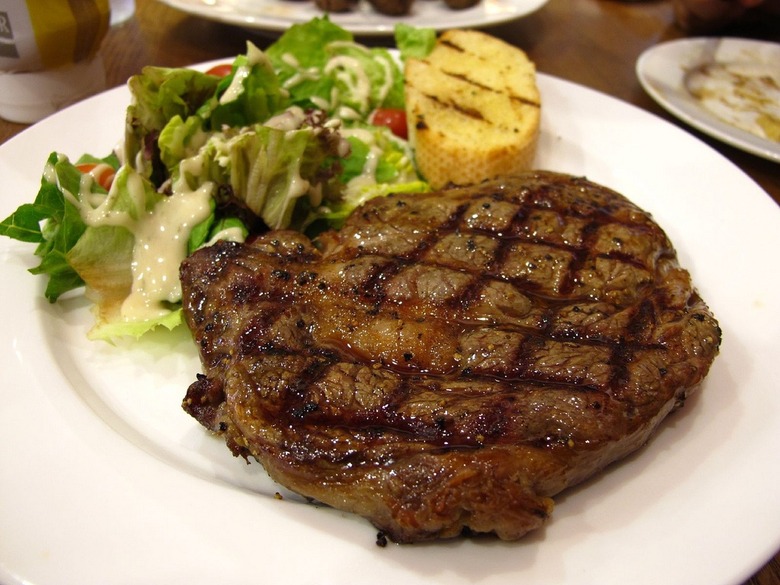 Photo: polytikus on Flickr
Ahh, the revered rib-eye and the aromatic punch of rosemary. This combo is a classic. We love the added flavor aging lends to this beautiful piece of meat. So if you're lucky enough to live near a butcher who offers aged rib-eye steaks, go for it! If not, no worries, even without age this steak is succulent and worth every cent.
The 7/20: If you have these items in your arsenal, recipes categorized by 7/20 can be made with 7 or fewer additional ingredients in only 20 minutes of active cooking time.
Rosemary Rubbed Rib-Eye Steak Recipe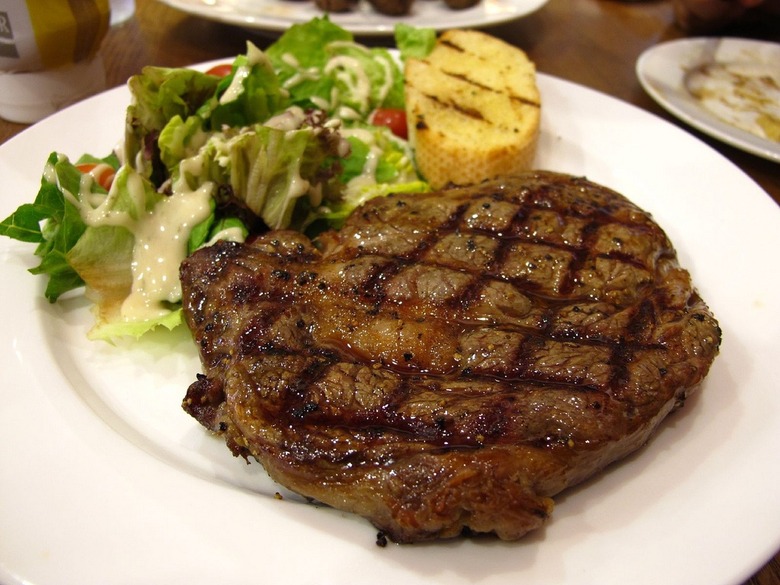 Ingredients
4 (10- ounce) rib-eye steaks
1 tablespoon kosher salt
1 teaspoon freshly ground black pepper
2 tablespoons rosemary
1/4 teaspoon garlic powder
2 tablespoons olive oil
1- 2 tablespoons unsalted butter
Directions
Heat a grill to high heat. 
In a small bowl, combine the salt, pepper, rosemary and garlic powder.
Brush the steaks with the olive oil.
Sprinkle the rosemary mixture over each side of the steaks to coat evenly.
Grill for 4 to 5 minutes on each side for medium rare. Remove from heat and let rest for 5 minutes.
Top each with a pat (1 to 2 teaspoons) of butter and serve.